Lunch Date with Rod and Mary

Beez Neez
Skipper and First Mate Millard (Big Bear and Pepe)
Tue 14 Jan 2020 23:57
Lunch Date with Rod and Mary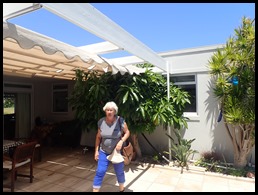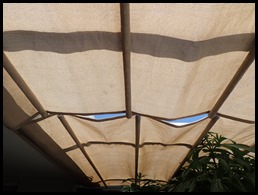 We spent a frustrating time trying to get the cockpit radio back from a company that was supposed to have fixed a dodgy wire. A lady spent half an hour finding the object that, as it happens, has not spent a minute in any diagnostic hands....... Then the wicked witch took us to a lighthouse so we made it to Rod and Mary's (to return their car so kindly leant to us) but made it by memory. It was wonderful then to receive such a warm welcome and a tasty cup of coffee. Then a tour around the sun shades gave me a pattern for making our own for Sleeping Indian at a snip of the price to have them made. Then it was out to lunch.
Rod drove us along the coast to the outside seating of The Blue Peter. Rod and Mary shared mussels, Bear chicken livers and I had mushrooms. A nice rose wine in great company with a gorgeous view.
Road and Mary enjoyed hake and chips, Bear had ribs and baked potato and I had a huge bacon and avocado salad.
I stood on the edge of the patio and Bear gathered Rod and Mary, what a view.
My turn with Rod and Mary.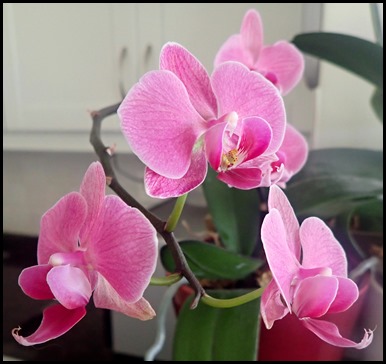 Back at the house I so enjoyed the beautiful orchids.
We chatted until Kate came home when Bear's eyes began to droop. I asked if we could have a picture of the four of us. Kate willingly agreed to be photographer and Rod suggested we stand by a picture of the much beloved Sheer Tenacity. Kate was worried the light from the left of us was to glaring so we stopped to rearrange.
Rearranged, with much giggling, a joyous picture.
Rod offered to take us home, Kate and Mary with lovely smiles.
Cape Town, traffic and containers but what a backdrop.
ALL IN ALL A SMASHING TIME WITH WONDERFUL FRIENDS
SUCH A KIND FAMILY
---