Monkey Beach Snorkel

Beez Neez now Chy Whella
Big Bear and Pepe Millard
Mon 23 Jan 2017 23:57
Snorkel from Monkey Beach, Koh Phi Phi Don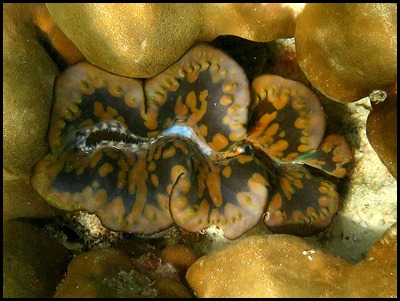 Due to the sheer number of tourists in the water kayaking, swimming, snorkelling and the amount of sand being scuffed up, my expectations were pretty low. Imagine my surprise when soon after launching myself from the beach there were clams of every shape, size and colour.
Someone hiding in the shadow of a rock and nice to see some soft coral.
Fun with the crowd that came everywhere with me.
The poser, the cheeky one and the photo-bomber.
The shy one and the cute one.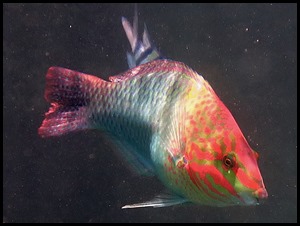 This chap was next to make sure he was noticed.
I bobbed up under the overhang and saw a long tail in the distance. A different picture, methinks.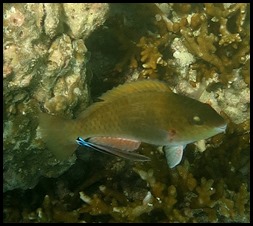 I swear this fish smiled as the cleaner wrasse got to work.
An odd pair scruffing about together, but they clearly enjoy each others company.
"Just look at the length of my whimple, compared to the norm".
Loved this chaps jacket. This territorial little so-and-so came to see me off.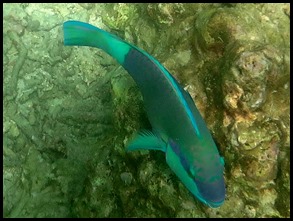 I could hear this chap crunching until he went off, seeking another chunk to chew on.
This checkerboard insisted on posing. I like the French flag under his arm.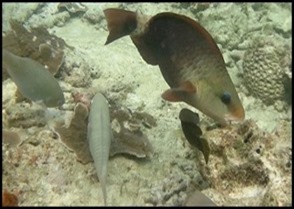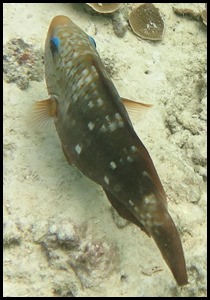 Not forgetting the brown jobs or the pale jobs......
ALL IN ALL MUCH BETTER THAN EXPECTED
FABULOUS
---