Ketawai Turtle Release

Beez Neez
Skipper and First Mate Millard (Big Bear and Pepe)
Sun 23 Oct 2016 22:57
Ketawai Turtle Release
Robby, our organiser here on Ketawai, invited us to a very special meeting. Seven buckets containing keen babies were waiting for us (about seventy babies in all).
We were each given a bowl with two turtles to release, we named ours Herbert Beez and Harriet Neez.
A thrilled skipper watched them scurrying down the beach.

Neck and neck, then Herbie took the lead (ball of sand on his head) and the caught the end of a wave.
Herbie and Harriet both felt the back of the next wave, which left a dollop of sand on Harriet's nose.
Nearly there Harriet.......
Herbie took the next wave, staggered forward and found he could strike out.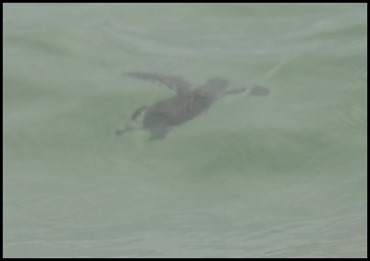 Harriet soon caught up with smooth strokes. We watched as she bobbed up for her first breath. Relief.
When all the yachties had released their pairs the children released the rest and we all enjoyed the experience.
We wish them all the luck in the world.
ALL IN ALL SUCH A JOYFUL THING TO DO
GREAT FOR US AND FOR THE CHILDREN TOO
---