Reclining Buddha

Beez Neez now Chy Whella
Big Bear and Pepe Millard
Sat 9 Dec 2017 23:47
Win Sein Taw Ya or the Reclining Buddha or the Giant Buddha of Mudon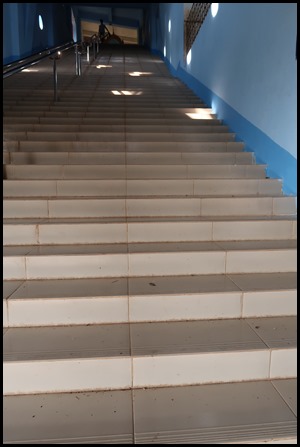 Five hundred monks (full size statues) lead the way to Win Sein Taw Ya, the largest reclining Buddha in the world, 30 meters high and 180 meters in length, he can be seen for miles away, he lies twenty kilometres south of Mawlamyine on the road to

Thanbyuzayat

. He lies opposite the Buddhist shrine of Kyauktalon Taung and is filled with one hundred and twenty eight rooms that showcase dioramas of the teachings of Buddha and a shrine, we counted going up two hundred and thirty nine steps to reach the top. When visiting this giant he still is a holy site so we had to take our shoes off, very interesting to paddle about in sand and cement, but it was quite novel to see Bear pose in one of Buddha's toes. Health and Safety doesn't exist and it would be quite easy to do a header from his heel, bottom and any number of places the higher up we went (we think eight storeys in all). After almost fifteen years of construction, the reclining Buddha is still not complete and never will be, we noticed shocking cracks and tiles splitting away, concrete crumbling as such poor mix was used, not a single workmen was doing anything here but we did see many working on the new chap.
In 2012, construction started on a second reclining Buddha opposite the original, with the aim of being built to stand the test of time, be the biggest in the world and (strangely we thought) laying head to toe with the original.
Perhaps one of the biggest, strangest and unique 'things', structures, 'buildings' we have ever visited.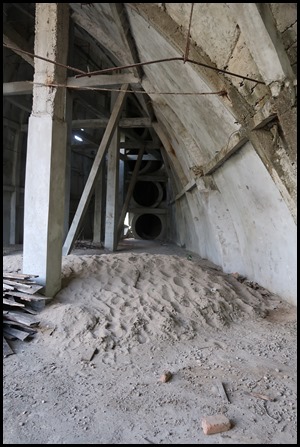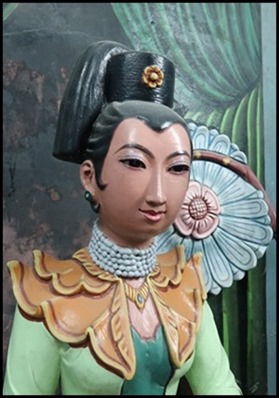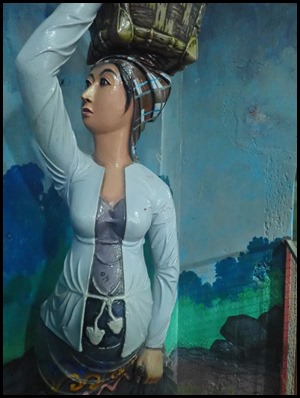 ALL IN ALL QUITE SOMETHING, SHAME ABOUT THE QUALITY OF MATERIALS
AN ENORMOUS BUILDING SITE
---