Sapodilla Bay

Beez Neez
Skipper and First Mate Millard (Big Bear and Pepe)
Sat 19 Mar 2011 02:37
Sapodilla Bay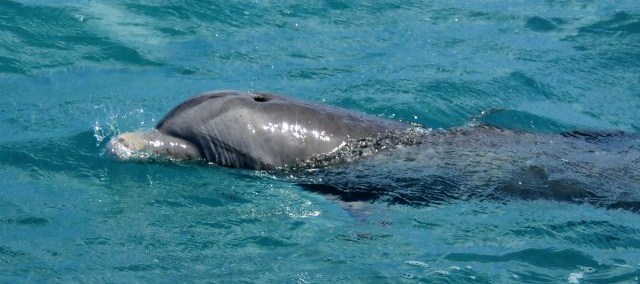 After our exciting day yesterday, OK so we are still getting over meeting JoJo - just had to put in another shot of him. Bear swears this was him nodding approval at the set of the anchor. We assume if he hadn't liked what he saw, he would have splashed and flapped until we had done something about it. Well anyway we had a slack start to the day. After lunch we went on Baby Beez ashore for a ramble and then for a spuddle around the bay.
We are anchored in Sapodilla Bay right at the bottom of this map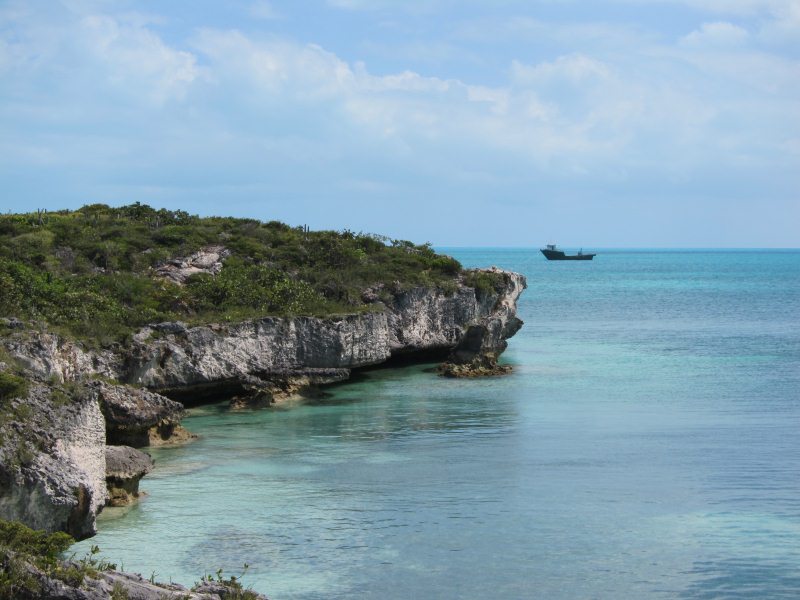 To Beez right, onshore left the colour of the sea still is an awesome blue
This view from the top of the dinghy dock looking across the bay
Beez Neez (centre). The little boat to Beez left complete with hard dinghy with NO outboard, a young American couple and their baby girl, everyone else is Canadian
Soon away from the beach and a bit of wildlife.
Just across a road there is Chalk Sound National Park, a few baby mangroves and nothing else, we cannot come round here on baby Beez as they have blocked the only sea entry with a swing bridge
Still in awe of the colour, we walked down the road a little way and saw 'Bar', entered Las Brisas Villas had a cocktail and walked back along the beach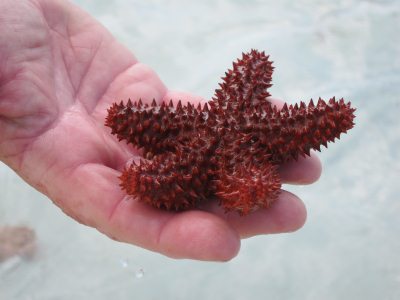 A man and his girl, and his new friend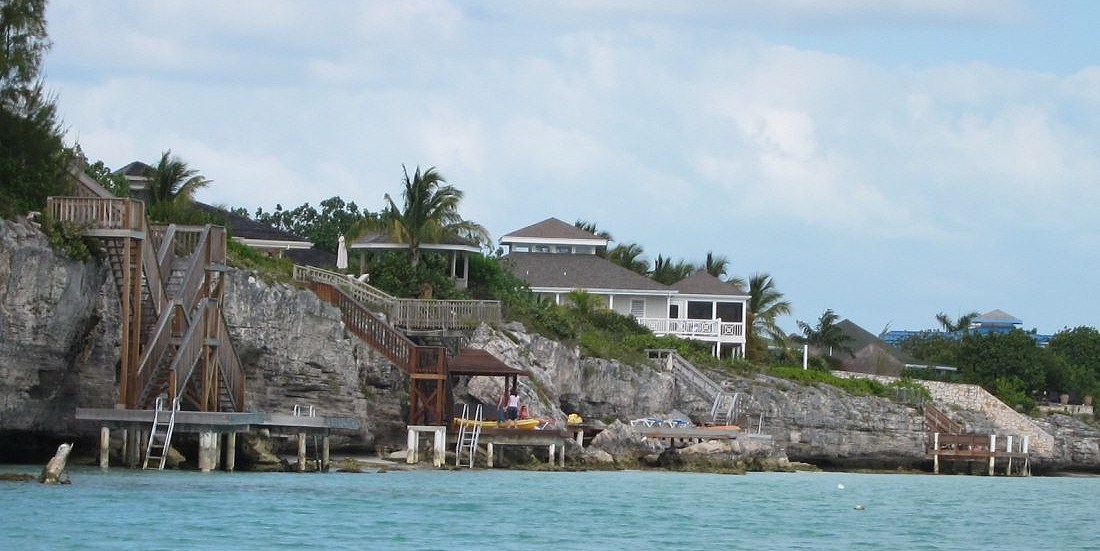 Big houses unsure, but the small villas on the beach rent for $3000 a week. Funny seeing all the wooden stairs ending in knee deep water, we only have 0.4 metres below Beez a fair way from these houses
Back to the girl for sundowners, Backgammon and the best views of all
ALL IN ALL A QUIET BUT PRETTY ANCHORAGE
---