Coral Meke

Beez Neez
Skipper and First Mate Millard (Big Bear and Pepe)
Sat 22 Aug 2015 22:57
Coral Resort Meke
We met on the beach at five thirty. Bear entertained with his trouser business.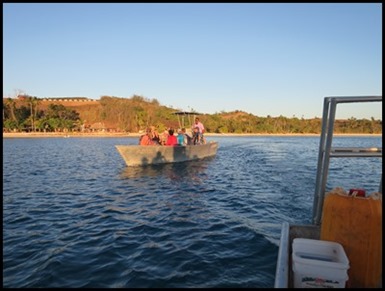 Rod on State of Mind became Social Secretary and arranged for two boats from the Coral Resort to pick up twenty one yachties from Blue Lagoon anchorage and slowly weave us expertly through the shallows and coral reefs – a fair distance.
The tiny resort had never had so many guest but the lovo was in full swing as we arrived.
We were invited to set up a tab at the bar for food and drinks and soon called to gather our traditional supper. Pumpkin soup with fresh bread. Chicken, pork and fish with cassava, spinach bundles, taro, baked potato and salad. Our friendly servers then did a quick change and became our dancers.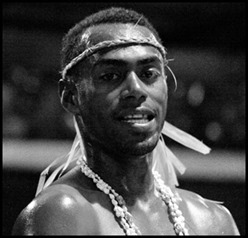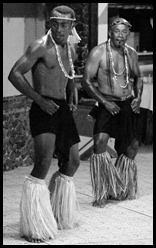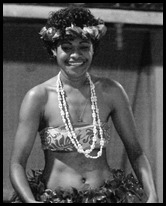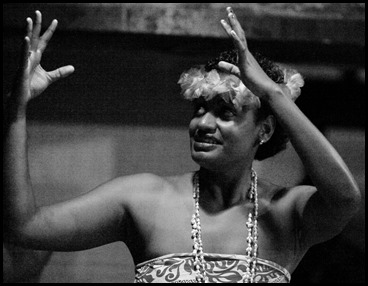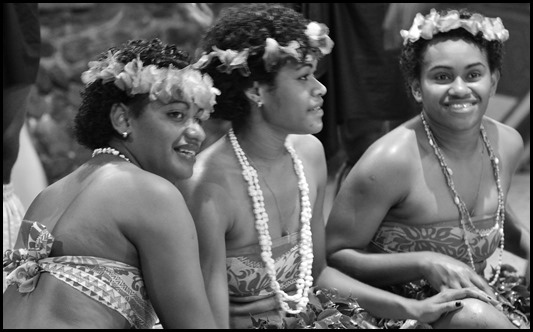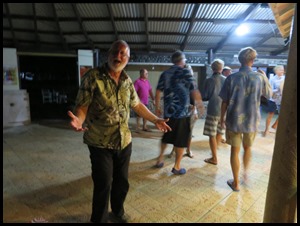 After the performance there was a conga and a couple of boogy tracks. I went to the ladies and found the girls had discarded their outfits. I loved the notice – a first – in the toilet.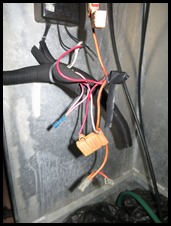 The tide was in at home time so the journey home was less wiggly. Leaving Coral Resort behind and some interesting wiring on our steed.
ALL IN ALL GREAT HEART FROM A TINY VILLAGE
SPLENDID EFFORT
---