St Kitts Bimble

Beez Neez now Chy Whella
Big Bear and Pepe Millard
Thu 24 Feb 2011 22:38
A Bimble Around St Kitts
We went with Everton all over the island and got a good feel for the two sides of St Kitts - the tourist and the normal side. Tourism depends on the cruise ships. There are some really lovely hotels here and the beautiful beaches make St Kitts a very popular place to get married. This blog celebrates the normal, the people are very friendly and welcoming.
Bloody Point: It is said that for several days the river flowed red with blood after the French and English settlers massacred thousands of Kalinagos (Caribs) in 1626. This marked the end of the Kalinago occupation in St Kitts. In 2002 a ceremony of atonement was held at Bloody Point Canyon to release the spirits of the Kalinagos who were massacred. (Our picture and the tourist one below)
Looking down the river bed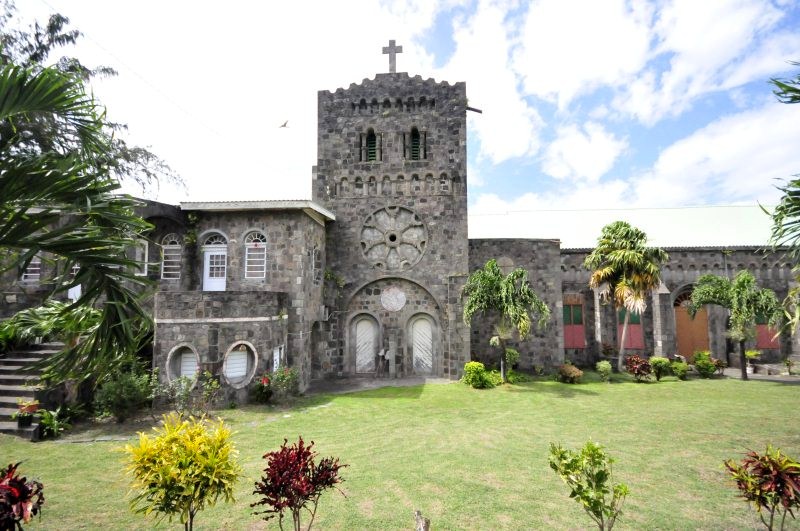 I asked several people what this lovely old church was called "Roman" was the consensus
A couple of cute churches

One of the schools, all pupils in smart uniform, one of the many hurricane warnings on the left wall
Normal life
The Fort (own blog)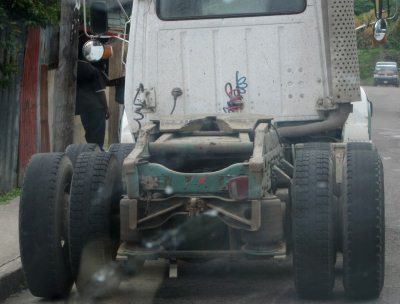 A truck, the outer tyres absolutely bald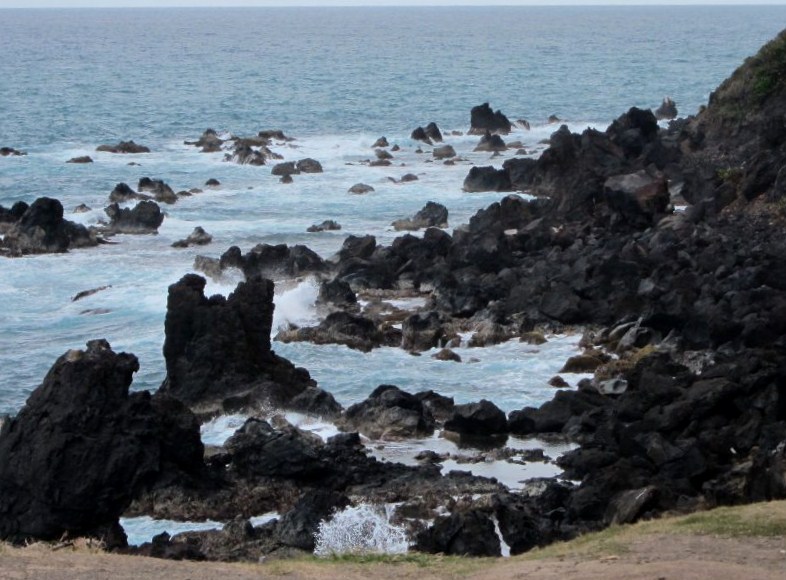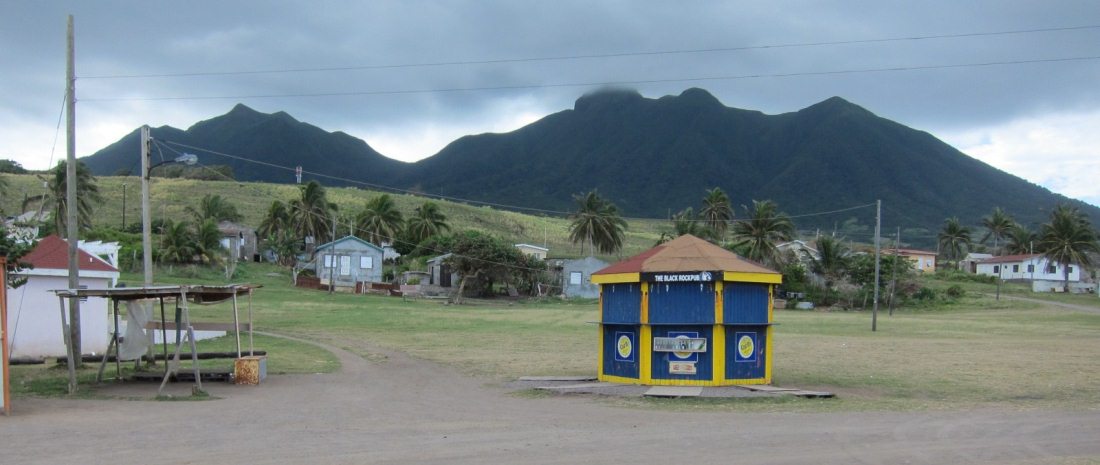 Black Rocks "resort" was bare as there were no cruise ships in
We were delighted to find a road called Millard Street and........
....... a 'One Careful Owner'
Back in town we saw a Singer shop - not seen one for years
We got back to the marina and poked our nose toward duty free, no cruise ships = ghost town, hence the black and white - Bear Alone
.
ALL IN ALL SO PLEASED WE EXPLORED
---