Constantine Bimble

Beez Neez
Skipper and First Mate Millard (Big Bear and Pepe)
Fri 23 Jun 2017 22:57
A Bimble, Constantine Church
I was called this morning for a special treat.
Martin had created a wonderful egg event at Bluefields. Wow.
The lovely 15th century church was open.
Martin and Cecily had an appointment to keep so we took the opportunity to head the few miles to a graveyard where we knew many relatives might still have gravestones of a family tree I'm currently working on.
Wiki says: Constantine (Cornish: Lann Gostentin, meaning church enclosure of St Constantine) is a village and civil parish in Cornwall, approximately five miles west-southwest of Falmouth. The parish population at the 2011 census was population 1,789.
Constantine is named after Saint Constantine, a 6th-century Cornish saint possibly identified with a minor British king Constantine.
The Vicars and Patrons list dates back to 1258.
We had a good look inside before we headed out to bimble.
The oldest gravestones were near the church................
younger ones across the road.
Lots to see. I was looking for Tremayne's and Bear was soon on the case.
Some, as always were hard to read.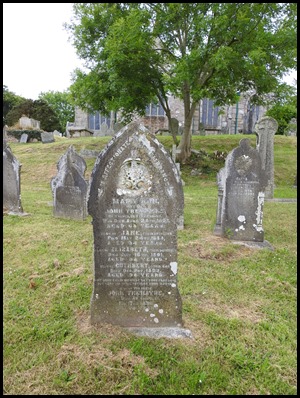 Lots of Tremayne's.
A lovely churchyard to explore. Bear had a fancy to take a pasty back with us. No sooner than we got in than Cecily and Bear went through old photograph albums, I took pictures of all of the images and Martin ran round as a very effective barman then cooked us a delicious supper. A really good day.
ALL IN ALL A GREAT SUCCESS
LOVELY TO BE RIGHT OUT IN THE COUNTRY
---