To Nevis

Beez Neez
Skipper and First Mate Millard (Big Bear and Pepe)
Thu 17 Feb 2011 23:03
En Route to Nevis
Up and away by 08:30, the little ferry waving off from this very special island, we will never forget and hope to one day return
We soon sailed past The Kingdom of Redonda
The Kingdom of Redonda is a name for the micronation aspect of the tiny uninhabited Caribbean island of Redonda. This islet is situated between the islands of Nevis and Montserrat, within the inner arc of the Leeward Islands chain, in the West Indies. The island is currently legally a dependency of the country of Antigua and Barbuda. The island is uninhabited, and indeed is more or less uninhabitable since there is no source of freshwater, and most of the island is extremely steep and rocky, with only a relatively small area of grassland at the top.
Redonda also is, or appears to be, a micronation which may, arguably and briefly, actually have existed as an independent kingdom during the 19th century. The title to this supposed kingdom is still contested to this day in a half-serious fashion. The "Kingdom" is also often associated with a number of supposed aristocratic members, whose titles are given out freely by whoever is currently the "King". Currently there are a number of different individuals in several different countries who claim to be the sole legitimate "King" of Redonda, but these claims appear to be substantially of the nature of tall tales or humorous hoaxes.
Sara a yacht we had met in Trinidad and St Lucia passed by - on the first truly glorious day we have had this year, very hot sun under a beautiful blue sky. This is the sort of weather you associate with the Caribbean.
Our first look at Nevis
Another new flag, shared with St Kitts, so no ceremony when we move next time
Along the coast and finally the anchorage, well a buoyed area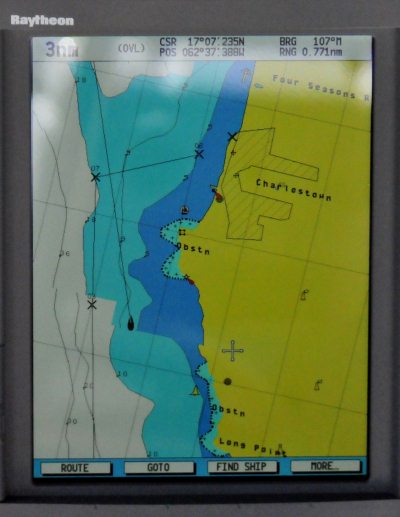 Still trotting along happily
A little chum delivering a new lorry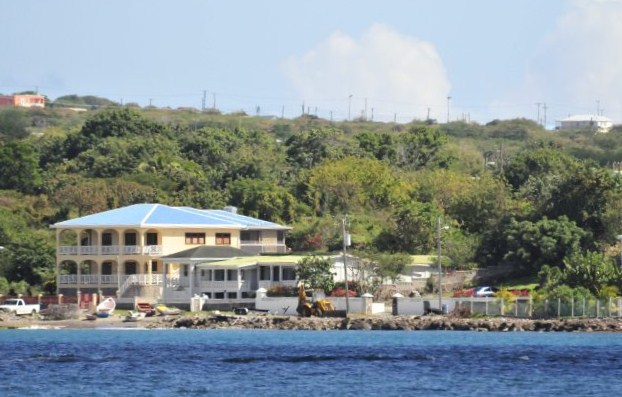 Cannot wait to explore Nevis, our ninth island this year
Just how we picture a prosperous Caribbean island should look
The ferry beside us
We choose a buoy at the quieter end and pull in beside Shian (St Thomas, Trinidad, Bequia, Matinique and here, swim over and say 'Hi' in a minute - marvellous
Total miles this season - 468.8
Total miles - 7690.92
ALL IN ALL IDYLLIC
---