Day 10

Beez Neez
Skipper and First Mate Millard (Big Bear and Pepe)
Fri 27 May 2011 21:25
Day 10 at the Hoople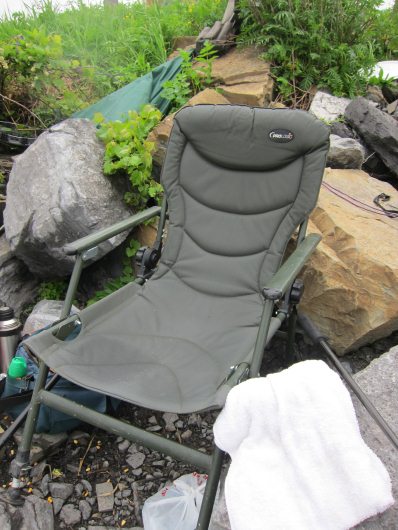 The Boys; Tony and Sam asked last night to go to Hoople. That is only fair; so we opted to try our hand at the Rocks (the Lunker Master success position). We knew it would be a physical challenge for us small, fit, lithe anglers !!!! Nothing could have prepared us for the sudden freezing wind that chilled us to the bone, then the rain fell - we braved on. Balancing gingerly in our rocky surroundings and having to move carefully actually limited Bear's need to fall over or in. I could just see the boys on the opposite side of the bridge. Sam's first catch of the day was a thirty pounder (I guess that was the little girl who had waited for me overnight). We had baited the area well, were chuffed for Sam but he could have sent a few over to us.
I guess Sam did just that. I had a twelve and thirteen pound catch (Bear with the bigger)
When I saw this face I called a Coward Card and we packed up to go and thaw out. Tally Bear 25 - Me 36 carp.
The picture of the day must go to Bear and his much prized EIGHT pound sweetie - did give him a run though
ALL IN ALL GLAD WE TRIED BUT PLEASED TO LEAVE
A VERY BRAVE EFFORT IN PRETTY SEVERE, INCLEMENT WEATHER
---