4 and a half to 1

Beez Neez
Skipper and First Mate Millard (Big Bear and Pepe)
Mon 11 Sep 2017 22:47
Four and a Half to One
We set up in brilliant, hot sunshine and just like the weekend it then thrummed down and went quite dark.
Heavy rain and a wet visitor.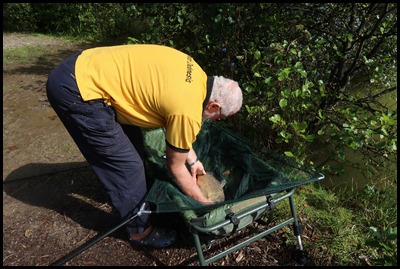 The next time the sun came out Bear opened his account.
A chap who has been caught many times by the look of his mouth.
A very chuffed Bear.
Half an hour later and number two.
Handsome, ten pounder and I had to watch as Bear released him by my rods, grrrrrrr, well done sweetheart, grrrrr.
Oh, now a six pounder. Grinding of teeth, well done hun grrrrr.
AT LAST. I would have settled for a small eel by this point. I was fishing the margin next to me with my left rod, I could have leaned down and stroked them.........this chap gave a good fight but many more were shrewd and pushed my hook out of the way on several occasions.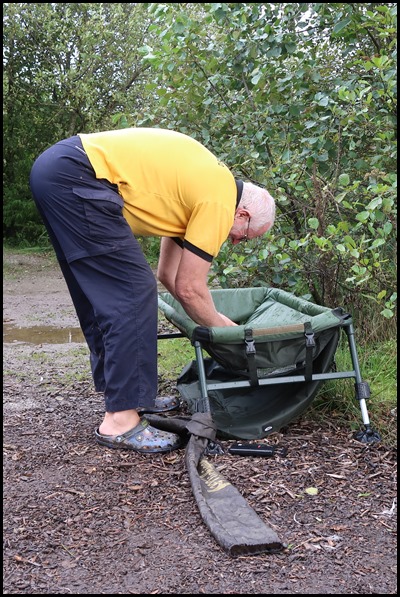 The next chap had to be bathed in readiness for his picture – he gave us both a good laugh and counts as the half in Bear's total.
I had to make do with feeding my now dry friend.
A bit smug with this lovely boy. Grrrrr but I have won the last twice. Pleased for me (silent growling) Yes, dear.
ALL IN ALL A DESERVING WIN GRRRRRRR
SOME SUCCESS AT LAST, PITY ABOUT THE MUD
---