Cao Dai Temple Garden

Beez Neez now Chy Whella
Big Bear and Pepe Millard
Tue 26 Dec 2017 23:47
In a Monastery Garden..............
After feeling so unwelcome in the awful 'tourist trap' at the Cao Dai Temple and not being able to see anything, I went. I crossed the wide space beside the huge building and found a formal garden.
Some of the plants looked really old and had magnificent roots.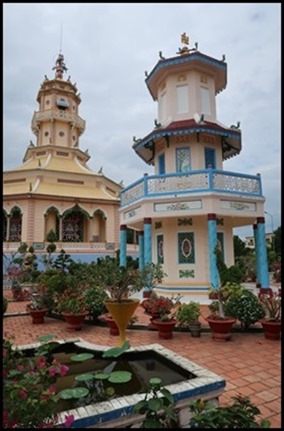 At the far end of the temple a smaller garden with a handsome guardian.
Bear found me having taken pictures but had had enough. We found an even bigger garden to the left of the temple and very much enjoyed seeing so many blooms. I liked the dustpan and brush, you would. We spent the following half an hour looking at old friends, favourites and a few new ones.............and a hibiscus with its blooms shut tight, awaiting Typhoon Tembin.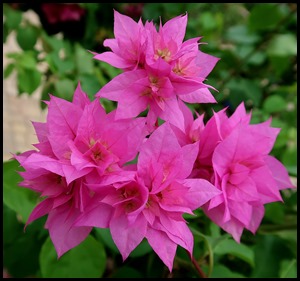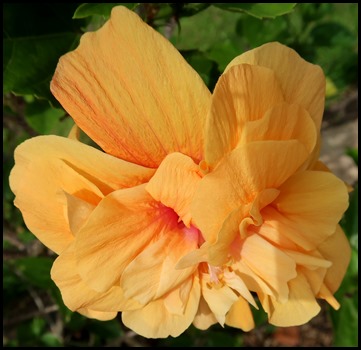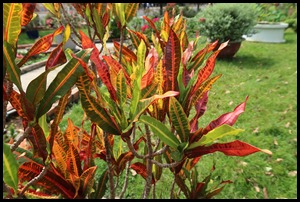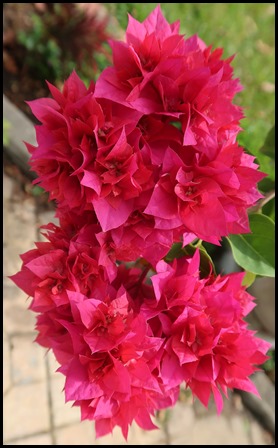 ALL IN ALL A PLEASANT BIMBLE AMONGST THE BLOOMS
COLOURFUL PLANTS
---