To Nomuka

Beez Neez now Chy Whella
Big Bear and Pepe Millard
Mon 25 Nov 2013 23:57
To Nomuka Island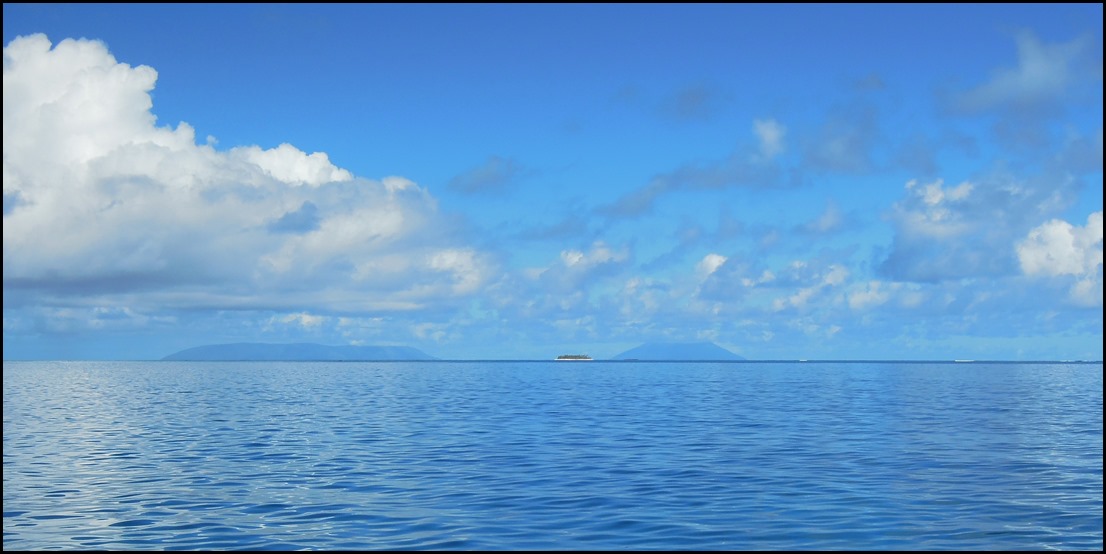 As the song begins 'What a difference a day makes, twenty four little hours.....................'. We got up this morning to a bright, sunny, calm, blue morning and could see for miles, across to the left Tofua, and Kao (both volcanic) and the tiny Kotu Island.
We can even make out the breakers on the reef.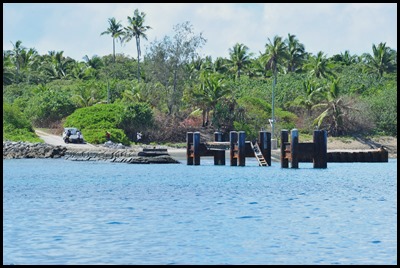 It was nice to see the locals out and about on Ha'afeva.
At twenty past ten the skipper hoisted the main and went forward and raised the anchor. We waved the island of Ha'afeva 'farewell' and began todays twenty six and a bit mile motor sail with Baby Beez happily trotting along behind.
To the Nomuka Group within the Ha'apai Group of islands.
Robinson Crusoe would be very happy here.
Just as you picture a Pacific Island.

To our right Muifuiva has one light, one goat and hundreds of sea birds.
We turn left with Nomuka Iki (Iki meaning small) on our right and Nomuka on the left. The water depth comes up from three hundred feet to seventy five in the middle. We can just see the reef marker pole off Nomuka.
We trundle along the bottom of the island and see Wildlife at anchor. The radio chirped and we caught up with the crew (met at Mariner's Café, Lifuka). They tell us the best spot to anchor, beyond the ferry entry markers, off we go.
We see a small village...................
.................and pass a huge church to anchor in forty feet of water outside the reef.
Nomuka Iki, Bear tells me has the remains of a prison, would you believe......
A one careful owner on the beach may need a closer look. We settle for a late lunch, I got a good beating and unnecessary loss at backgammon (5-4), beaten at sequence AND upword. Now cross as a wasp I took backgammon revenge again 5-4 and we enjoy an interesting sunset, ready to explore on the morrow.
ALL IN ALL STILL SINGING 'WHAT A DIFFERENCE A DAY MAKES'
A GENTLE MOTOR SAIL ON A FLAT, BLUE SEA
---