OCO's of Huahine

Beez Neez
Skipper and First Mate Millard (Big Bear and Pepe)
Tue 3 Sep 2013 22:57
The One Careful Owner's of Huahine
We both thought this morning, that as Huahine is such a small island, the OCO entries would be reserved to a few scant houses and half-hearted-attempts at that. Well, no sooner than we had left Fare in our tiny hire car, than we had back to back beauties before us. No chance of getting to even the quarter finals as no foliage and little rust, but what a noble start to the day.
A Shack with a View. Well ever since Dave (Alexes) mooted this as a new category, the captain has been giving some thought to this, now fully proven as the car was brought to a swift stop and I heard, look at that little gem. I guess I can say fully embraced then......
A standard but all the necessary entry requirements though.
An unexpected pearl at the Marae Museum.
A couple of shy lassies.
Top Drawer – or what........What about the foliage.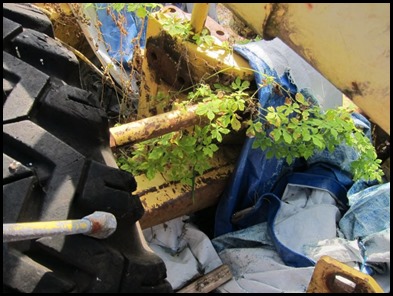 Fear not, gentle Sir, forsooth this lad can ticketh all the boxes. Just look at the view.
Come to thinketh of it, I do like that the front axle is not joined to the rest of the chassis, well there you are then.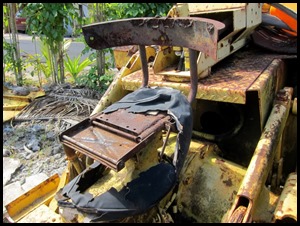 I think there are some wonderful characteristics to this chap, but I concede, he is perhaps a little young.
The best may be the jacket used by the operator on the last outing.
Oh no, the view from the front. OK, no argument there.
Driving around Little Huahine, the car once again came to a sudden stop. I'm going to enter that football pitch. Oh alright. It has all the right ingredients, foliage, view – may be a bit thin on the rust though. Marlish that, I'm going for it. Right-ee-oh skipper. Well we have had a carefully owned cricket pitch and pavilion on South Caicos, so why not.........Marvelous.
So there we have it. Something new.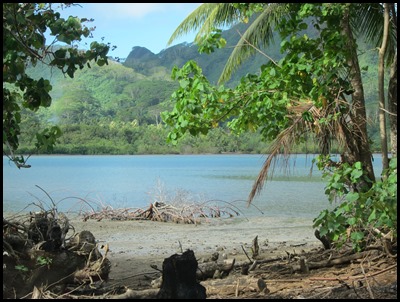 My favourite house with view...........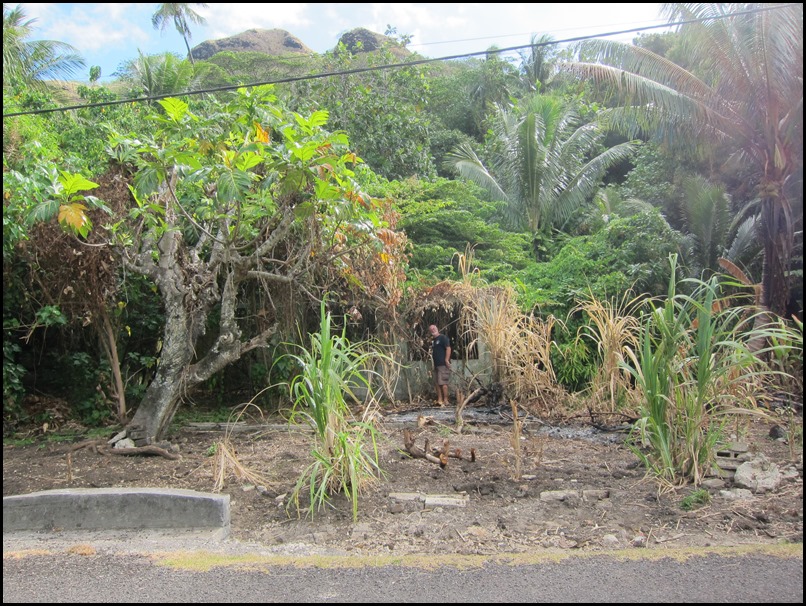 ........only to be bested moments later when the captain stopped the car, leapt out and modeled his find........
.
ALL IN ALL DEEP JOY
VERY IMPRESSIVE INDEED
---