Memories of Dominica

Beez Neez
Skipper and First Mate Millard (Big Bear and Pepe)
Fri 27 Mar 2009 14:02
Memories of Dominica
The Scenery and Sunsets
The fun we had with Roger and Sasha on Ednbal, Jim and Ann on Bees Knees, catching up with Troutbridge and of course Josie and her family.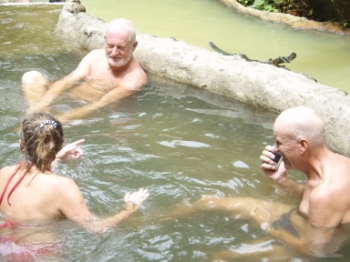 Relaxing in hot sulphur pools, snorkeling off Champagne Beach, the beautiful waterfalls.
The wrecks as part of the scenery in Portsmouth, the amazing Indian River
Igna - Ignatius Mitchell, the one armed ex ships engineer, who has not let his disability stop him being a first class outboard engineer. Roots in Roseau, so very helpful. A man who stopped for a chat who had heard "they have to light fires in England you know just to keep warm, what a very strange thing to have to do"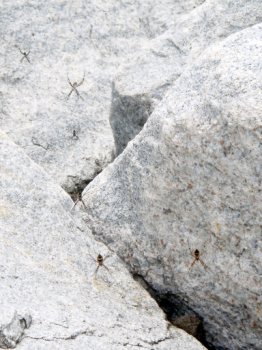 The flora and fauna, even the spiders are laid back and build webs close together. The colour.
My favourite photo, just, although a very hard choice, but it sums up for me this relaxed and friendly island.
Bears favourite, he calls it his two girls, Pepe and Beez
ALL IN ALL an incredible month spent on this idyllic island, unspoilt but poor, friendly and welcoming.
---