Stanley Ashore

Beez Neez
Skipper and First Mate Millard (Big Bear and Pepe)
Thu 7 Jul 2016 22:57
Stanley Island Ashore
After lunch we set off for a spuddle. Beez happy in the sunshine.
The whole bay and beach to ourselves.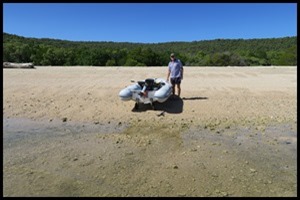 Ashore.
Amazing to think the girl is all that way out with three metres below her.
Treasure and mangroves.
How these trees manage in salt water is such a mystery.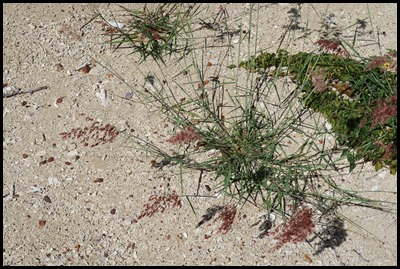 The parched sand still has plants and flowers.
A bimble along the beach.
We saw so many rays, the youngsters were a golden colour with blue dots and tails but were too skittish to picture. The adults didn't mind posing for a few minutes before they too shot off.
This hermit crab was too shy to come out on Bear's hand but scuttled off the rock.
We think his shell may be a little too big for him – bit of a struggle.
After exploring the far end of the beach it was time to head home for a game. I lost five nil at backgammon but after a straight of sevens wins I needed a change. Cheeky monkey. I lost badly at Mexican Train but we ended up evens at tri-ominoes.
ALL IN ALL OUR OWN DESERT ISLAND
PEACEFUL WITH LOVELY SEA CREATURES
---