Kentar Storm

Beez Neez
Skipper and First Mate Millard (Big Bear and Pepe)
Wed 26 Oct 2016 22:47
A Storm Hits Kentar Island Anchorage
I got up to watch the day begin.
Just before six the sun broke through the clouds.

By eight fifteen a storm was gathering.
The sky darkened behind Restless M.
At twenty past eight a water spout traveled through the anchorage.
We watched in fascination as the water spout began to unravel. Everything became monochrome.
Rain threatened as the gusts began to build, the flat water began to ripple.
The first spots of rain.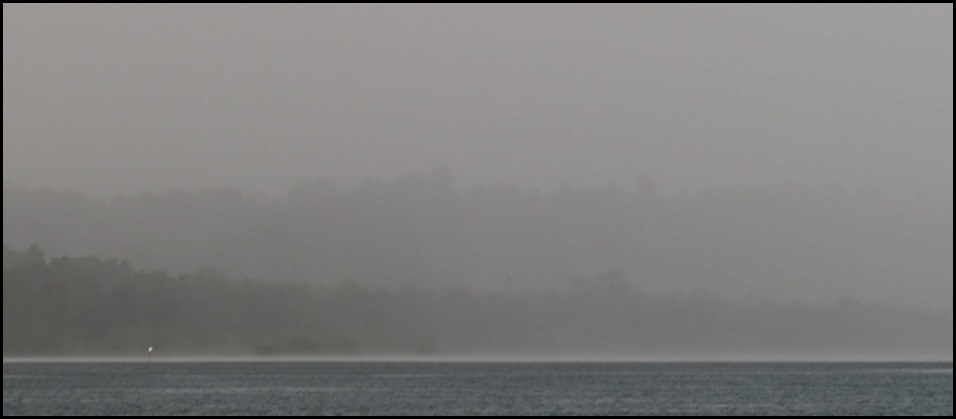 Then it hammered down, visibility dropped like a curtain.
Gusts to thirty five knots, the fishing platform beside us began drifting by. Waves now wiggle us.
All over.
ALL IN ALL CALM TO FURY IN MINUTES
DRAMATIC AND TYPICAL FOR THE EQUATOR AREA
---