San Francisco Monastery

Beez Neez now Chy Whella
Big Bear and Pepe Millard
Wed 29 Sep 2010 21:48
Monastery of San Francisco, Lima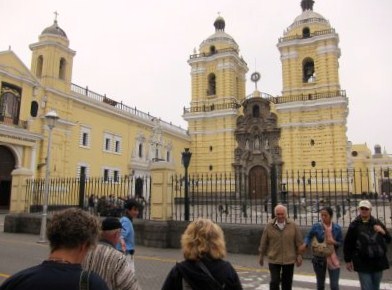 Convento de San Francisco is the Spanish name for Saint Francis Monastery located in the city of Lima, still active today and home to some forty monks. The church was completed in 1774 and is noted for its architecture, a high example of Spanish Neoclassicism and the oldest church in South America. The church and convent are part of the Historic Centre of Lima, which was added to the UNESCO World Heritage List in 1991. In this church, Jude the Apostle is venerated. The monastery is also the headquarters of the Museum of Religious Art.
The monasteries library is world-renowned. Francisco Zurbarán Room.
The courtyard with cloister
Convento de San Francisco is considered by some to be the greatest architectural complex of its kind in Latin America. Its construction was started in 1542 and completed in 1674 and is made up by the church and the convent of San Francisco, as well as of the chapels of the Solitude and the Miracle.
The convent, the cloisters and gatehouse are decorated with tiles from Seville. In the basement there is a network of underground galleries and catacombs that were a cemetery at the colonial time of the Viceroyalty.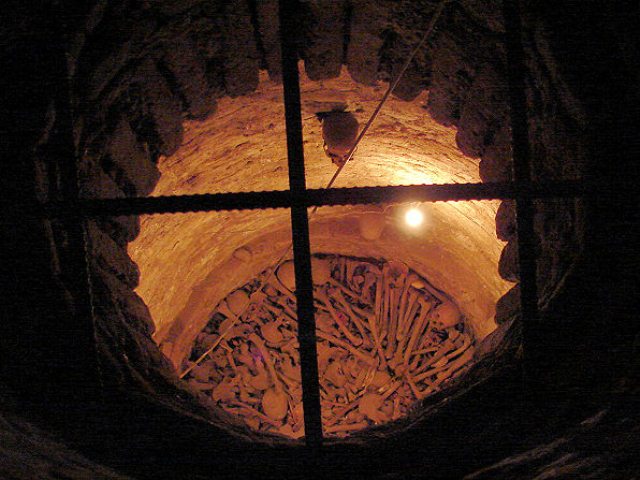 The catacombs, or public cemetery, where slaves, servants and other commoners without money were buried until 1821 (rich citizens were usually buried in their home chapels). The underground labyrinth is a series of wells, some sixty feet deep, where bodies were stacked and covered with lime to reduce odour and disease. After they decomposed, the bones were stacked elsewhere. Catacombs below the monastery contain an ossuary and are said to connect to other catacombs beneath the cathedral and other area churches.
ALL IN ALL I LIKED THE IDEA OF THE BONES HAVING MATES TO CHAT TO
VERY HISTORIC PLACE, WOULD HAVE LIKED MUCH LONGER TO EXPLORE
---