Last Parkinson

Beez Neez
Skipper and First Mate Millard (Big Bear and Pepe)
Tue 27 May 2014 22:37
Last Special Time with the Parkinson Family on this UK Visit
We went to pick Alex up this morning, next to the car I saw this wall, it never ceases to amaze me that if you planned to create such a beautiful display, it wouldn't work – the birds did it all their own. A red peony in full bloom, not really seen one since I took one in to the drawing bit of my art 'o' level – I over drew it and it ended up looking like a powder puff. Mmmm.
Andrew with Uncle Alex. A yawn with grandpa and showing grandma how "I've found my fingers."
Boys talk until Luka sang for us, then the party piece – happy growl to order.
More chat time for me.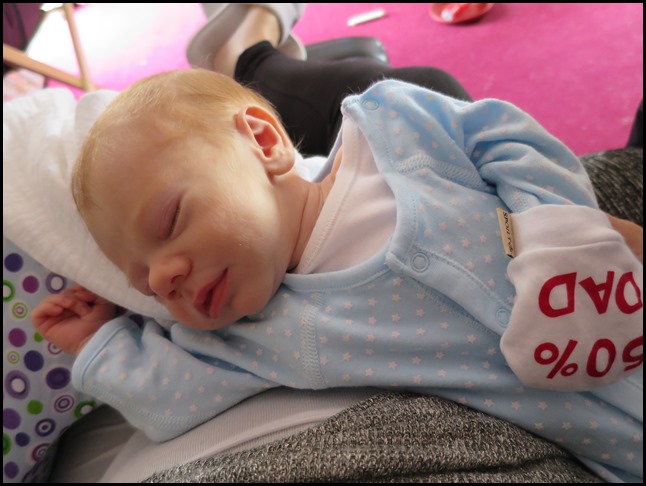 All too much after a feed.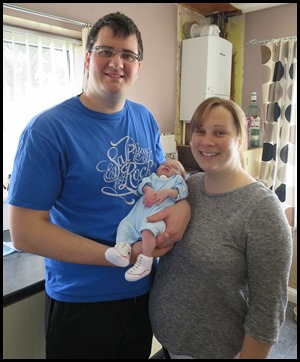 Awake to say 'farewell', Parkinson Family. A kiss from mummy.
Happy family. Off we go with yet another lump in the throat. Looking forward to getting pictures of a chubster.
ALL IN ALL AWFULLY HARD TO SAY 'FAREWELL'
AWFULLY HARD INDEED
---