Oamaru Buildings

Beez Neez now Chy Whella
Big Bear and Pepe Millard
Thu 24 Jul 2014 22:57
St. Luke's Anglican Church. The nave was built in 1866 and finished in 1876. The spire and chancel was completed in 1913 and finally the west porch in 1922.
Within twenty five years of the first European dwellings of cabbage trees and clay, Oamaru rose to become not only the country's ninth largest town, but also reputedly ' the best built in New Zealand'. Oamaru became prosperous with its history of refrigerated-meat shipping, wealthy enough to build imposing limestone buildings that still grace the town today. Oamaru was at the time a similar size to Los Angeles. These are just a selection that took our fancy.
The First Post Office: Built in 1864, now Oamaru's oldest surviving public building.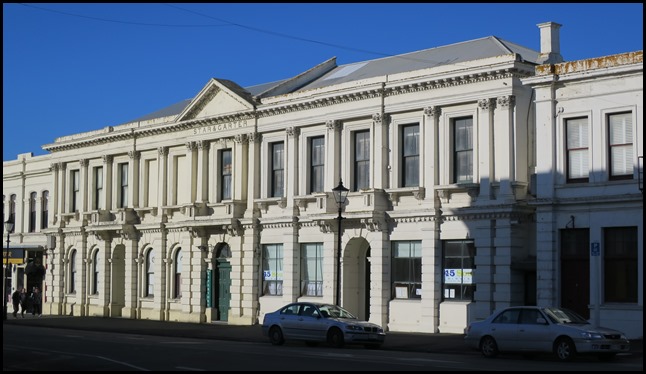 The Star and Garter: Occupying the site of Oamaru's first accommodation house, the Star and Garter operated as a hotel for forty seven years (1867-1914). The building also incorporated a Masonic Hall (later Lyric Hall) which has catered for live entertainment since it was built. It continues to operate in that function as a repertory theatre.
.
The A.M.P Building was built in 1871.
Forrester Gallery: The former Bank of New South Wales was built in 1883. It was converted to an art gallery in 1983.
National Bank: This former British-owned Bank of Otago was designed by Dunedin architect Robert Lawson in 1883.
The Former Post Office. This elegant building was designed in 1883, the clock tower was added in 1903.
The Courthouse was built in 1882-83.
The Opera House was opened on the of 7th October 1907. The Chamber and the auditorium is noted for its fine plasterwork.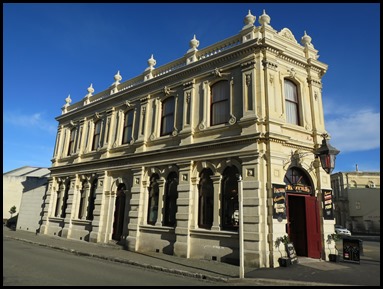 The Criterion Hotel, front and side. Still a hotel and restaurant today, was built in 1877, designed in the Victorian Italianate style.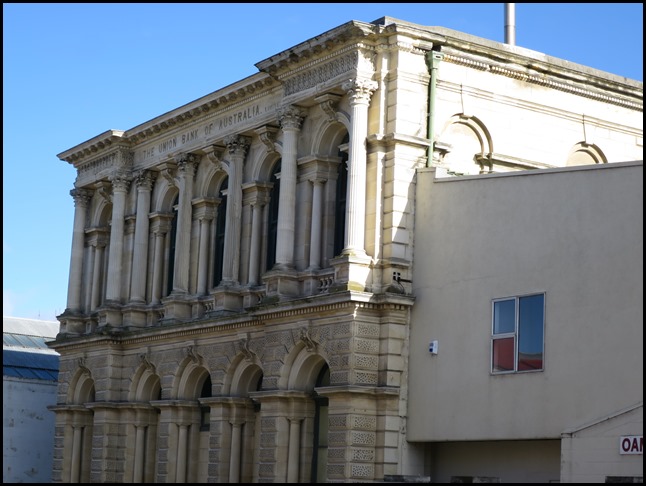 The Union Bank of Australia. Built in 1878-79. Now home to Oamaru Squash and Badminton Club.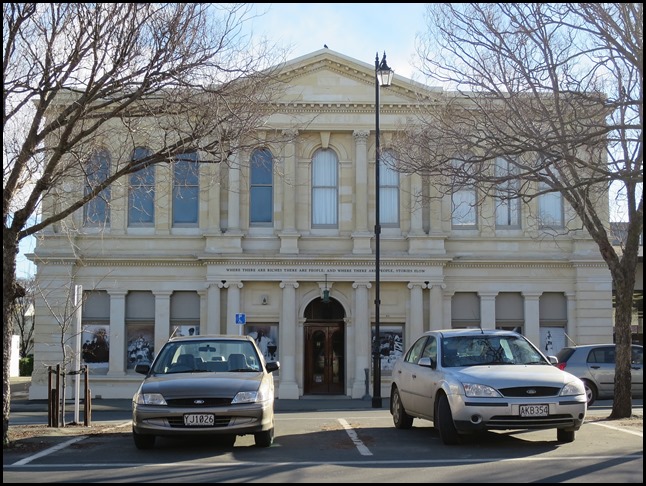 North Otago Museum was built in 1882. It used to be the library, the modern one is just next door. The words over the front door read: Where there are riches there are people; and where there are people, stories flow.
Smith's Grain Store. Built in 1881-82 by James Johnston, this building was occupied from 1906-1970 by the Oamaru Mail.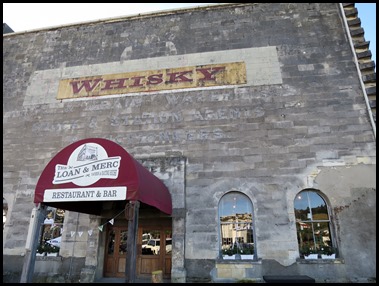 NZ Loan and Mercantile Warehouse – side and front.
Built as a grain store in 1882 to the design of Dennison and Grant, this three storey Victorian warehouse was built for the New Zealand Loan and Mercantile when it was the largest stock and station agency in the country. The building was designed to hold one hundred thousand sacks of grain handled by four grain elevators. Now a restaurant and whisky tasting establishment
.
ALL IN ALL VERY IMPRESSIVE
BIG IMPOSING BUILDINGS FOR A SMALL TOWN
---