Diggerland

Beez Neez
Skipper and First Mate Millard (Big Bear and Pepe)
Sun 30 Apr 2017 22:57
Diggerland for William's Third Birthday
Up this morning for a cousins breakfast, that done, we left for Adam and Jenny's in the pouring rain.
Jack and William pose...... Faye sporting the mark of a fall.
Presents and a brilliant cake made by Jen.
After a dose en route to Diggerland Seth gives me a wink.
Told we had to use our tickets today, we garb up for the weather and pose.
We settle in the 'crowded cafe' for snacks hoping for the downpour to stop.
Jack leads the way, confidence in a digger. Seth and grandpa find the knobs and buttons.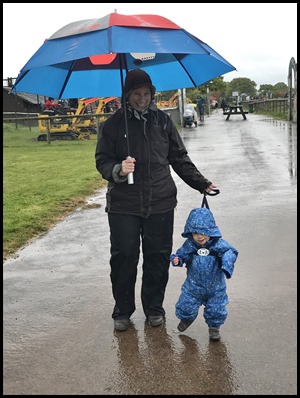 Small Person (aka Edward) is too little for the rides so he practices his steps.
Miffy and Andrew show how the weather is not dampening the fun – at least there are no queues.
Jack, Faye and Jenny pose and Aunty Jen helps the budding Sterling Moss.
Rachel and Seth concentrate hard on picking up a duck and success as we see it swing.
Adam and 'Birthday Boy' WIlliam make the Big One look easy and later in a little truck.
Grandpa, Adam and Faye, and Jack all enjoy the Bobcats.
A little piece of history on an information board.
Aunty Jude and Andrew as Faye leads the way on the go-carts.
Cake time.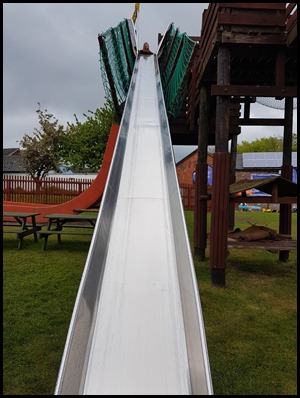 Last minute fun.
Love it.
What a smashing family line-up.
ALL IN ALL A REALLY FUN DAY DESPITE THE RAIN
DREAM TIME ON BIG MACHINES
---