To Lautoka

Beez Neez
Skipper and First Mate Millard (Big Bear and Pepe)
Mon 17 Aug 2015 22:17
The day began with Bear waggling his dongle to find a tiny wi-fi signal. Don't ask I didn't. It's my router and it's pouring hard. You waggle away then. We took our cases down the steep hill in record time, their little wheels were screaming by the time we got to the hire car. After our pretty breakfast, we headed to the famous sand dunes but it really was chucking it down, so on we went.
We stopped at the Coral Coast Railway, sadly, the only train of the day had left and had been completely full. A quick look around the yard gave a little of the yesteryear when the sugar workers used the few carriages to ride home.
There were some black and white pictures from the good old days. Most cane tramways are two foot gauge, on the main islands of Viti Levu and Vanua Levu. Steam engines were used, later replaced with diesel engines. Most of the mills and tramways were built by the Colonial Sugar Refining Company (CSR), an Australian-owned company, and transferred to the Fiji Sugar Corporation in 1973, when CSR withdrew from Fiji. In 1988 there were 401 miles of permanent cane railway in Fiji, for the Lautoka and Rarawai, and Penang mills on Viti Levu, and the Labasa Mill on Vanua Levu.
The road followed the coast and we made a stop at a beach.
Some wonderful 'one careful owners' along the way.
We slowed for a man taking his cows for a walk and frequently for sugar lorries.
There was heavy machinery parked up in the rain, the name on these beauties was Vuksich and Borich – a name not familiar to us. Later, we looked them up.
Vuksich & Borich (V&B) is a civil engineering company with a vision of providing quality results and comprehensive and dependable services in the areas of contracting and subcontracting.
This work ethic has endured in the company since it was established in 1959 by Ray Vuksich Senior and George Borich. At the time it was set up, V&B worked exclusively in the New Zealand market, building reputable relationships with private and public company clients, consultants and suppliers, some of whom still remain today.
Ray Vuksich Senior's values of integrity, honesty and excellent service are qualities that are still true to the company today.
Since 1994 V&B has remained a family business wholly owned by the Vuksich family. The integrity and tradition the company was built on is proudly continued by the Vuksich family shareholders. The company's Board of Directors today, include Ray's children - Raymond, Julie and Anthony.
We crossed a road/rail bridge.
A remote house with a unique toilet.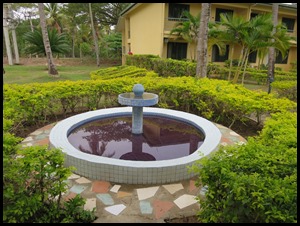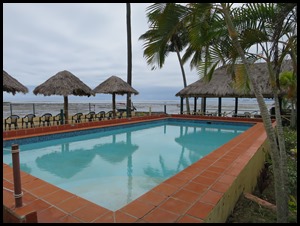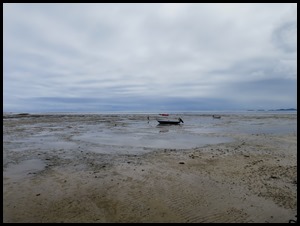 We stopped for lunch at the Seashell at Momi, worth looking at Tripadvisor for really good laugh. People do have fun here, you can learn to dive but when the tide is out it does have a fairly 'lost' look, that would make a fortnight a bit of a challenge.
I thoroughly enjoyed a bit of chum watching as we waited for our toasties, a pair of red vented bulbuls had their eye on a chip or two.
Shy at first, they stayed on the floor.
Then a bit braver on the next table.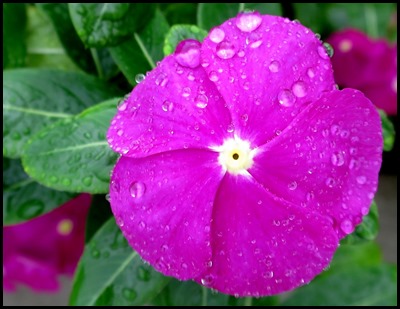 A couple of blooms brightened the rainy day.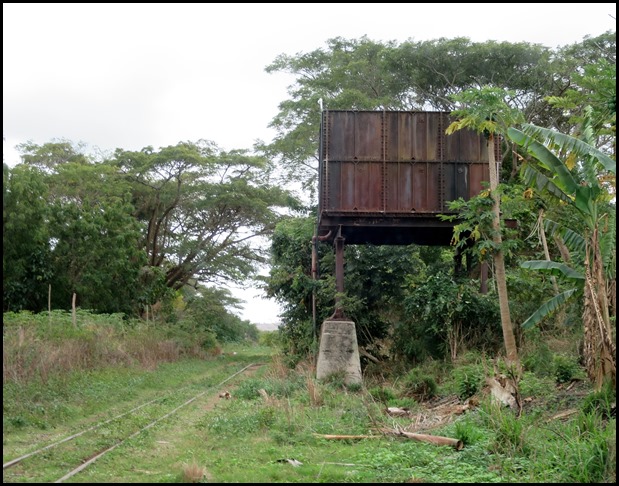 We crossed a rail line and saw an old water tower that the steam trains once used.
The scenery as we approached Lautoka.
We followed a sign that pointed to 'the scenic route', well I guess it is with a bit of imagination........ Nearing the town we stopped for a wet but wonderful visit to the largest Hindu temple in the southern hemisphere, just outside Nadi and then on to Lautoka itself.
A smashing, modern room at the end of a busy day.
ALL IN ALL A FUN DAY
LOTS ALONG THE WAY
---