Blue Bus Route

Beez Neez now Chy Whella
Big Bear and Pepe Millard
Sun 6 Nov 2016 23:17
Blue Bus Route, Singapore Hop On Hop Off
After our ride on the Singapore Flyer Bear directed us across the road to join the Blue Bus Route. The plan was to do a circuit and then head up the Marina Sands Hotel to watch the sunset before heading to the Garden by the Bay for the late light show, busy, busy, busy and that was what our feet said....... Incredibly dark for two in the afternoon, the sky in this area was dominated by skyscrapers. The one on the right has a bit of fun history attached to it that we later looked up.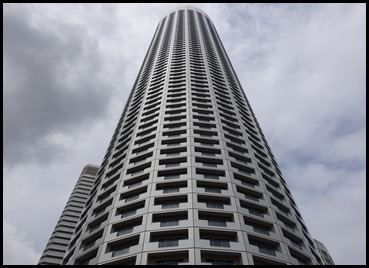 Taken from the race website:
Asia's Most Exhilarating Vertical Race:
The Swissôtel Vertical Marathon returns on Sunday, 20 November 2016. Witness world-class competition at its peak as more than 2,200 participants blaze up 1,336 steps over 73 storeys in the shortest time possible. Soaring at a height of 226 metres as one of Southeast Asia's tallest hotel, Swissôtel The Stamford has been the site for Asia's pioneer and most challenging Vertical Marathon since its inauguration in 1987.
The Swissôtel Vertical Marathon is also one of the races selected for the Towerrunning Tour 2016 which unites some of the world's most iconic skyscraper races in the world, including the US Bank Tower in Los Angeles, California, Sydney Tower in Australia and Sky Tower in Auckland, New Zealand. In January 2015, the Swissôtel Vertical Marathon was mentioned by CNN as the most challenging race among 11 of the world's coolest themed runs.
2015: Close to 2,000 stair racers climbed Asia's pioneer and most challenging vertical race – the Swissôtel Vertical Marathon. In first place for the Men's Open category, was Poland's Piotr Lobodzinski, finishing in an impressive 6 minutes 48 seconds. Singapore Permanent Resident and 6-time Empire State Building Run Up champion Suzanne Walsham, who also hails from Australia, clinches her 10th Swissôtel Vertical Marathon Women's Open crown with a new record of 7 minutes 46 seconds. Mad Sods........
A few spits of rain and everything took on a dull _expression_.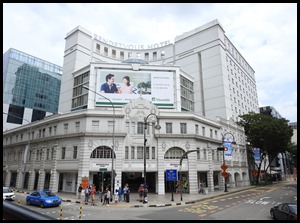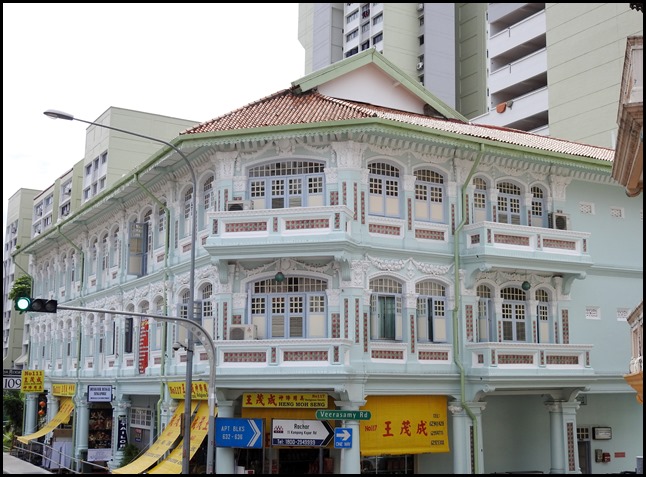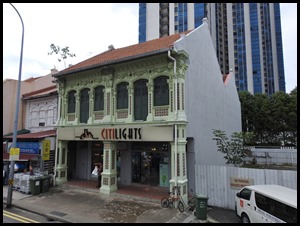 Thankfully, things brightened up a bit and we enjoyed seeing new bits and some now familiar bits of Singapore.
The David Elias Buildings – 1928.
The Ellison Building of 1924 was having a spruce up.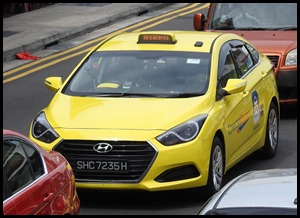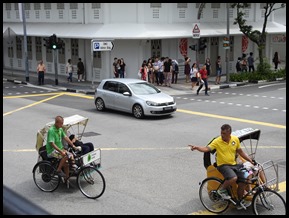 A Beez Neez coloured taxi stood out in the crowd and then we saw trishaws – that looks like fun.
The National Library building.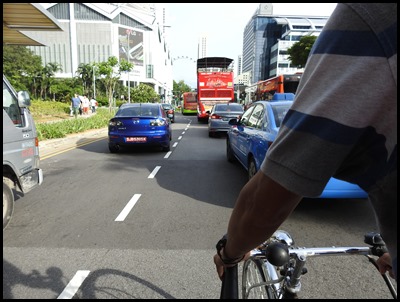 We had our Singapore Slings in Raffles and hopped on a trishaw to take us to the Marina Sands Hotel, fun and excitement as we minced through the busy afternoon traffic. Our driver explained that the dark 'splotches' along the road are where bollards are placed when the grand prix is in town.
Posing for pictures, then a walk across the bridge.
ALL IN ALL A GREAT WAY TO SEE THE CITY
A BRILLIANT DAY
---