Emmie to Lichfield

Beez Neez
Skipper and First Mate Millard (Big Bear and Pepe)
Tue 18 Apr 2017 22:57
Emmie Day and then to Lichfield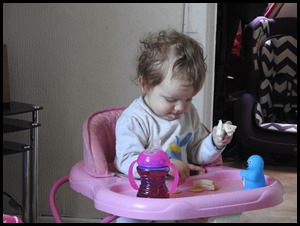 With everyone at work and school we had the day with Emmie. It has been smashing to spend time watching her.
Harley came in and needed a little help with his maths homework and then we talked about a special trip – a week together in London – just the three of us in August. We had always planned to go to 'do London' on this trip. We have always felt that it is odd to know New York and Sydney so very well but have never been inside Buckingham Palace and so many other iconic buildings, I have never seen the Crown Jewels (I did when I was seven or eight...........). Harley actually sounded excited..................not bad for such a dark horse.
Time to bade our farewells and move on, this time for a few days in Lichfield another town we both so want to explore.
A two hour journey took us to Lichfield and we passed the Cathedral, just up the hill to our B+B.
Beds settled, this time with Henry (who couldn't be left behind at mum's and Boofie my grandmother's pressie from Andrew and Edward. We left the boys to their fun and headed down to the bar for a pint and supper. Tomorrow – the Cathedral.
ALL IN ALL TIME FOR SOMETHING NEW TO BOTH OF US
TO EXPLORE A NEW, HISTORIC AREA
---