To Tual

Beez Neez
Skipper and First Mate Millard (Big Bear and Pepe)
Wed 20 Jul 2016 22:47
To Tual, Indonesia
Overnight I had a wonderful moon for company.
Land ahoy at 07:30.
19th of July. Day 5. 08:30 saw our total done was 696 miles completed, we reckon to anchor around 16:00.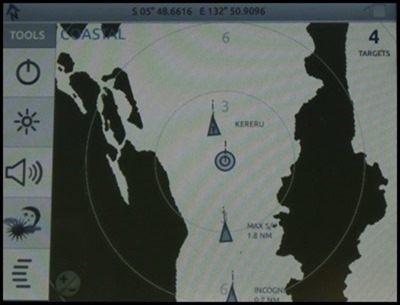 I got up at ten to find Kereru just ahead with Max and Incognita nearby on the AIS. There was land each side and smaller local boats around.
All settled again after leaping up to wave vigorously in welcome.
The final corner then we turn left.
Our very first fisherman's cottage.
On our left a full line of One Careful Owners and just beyond........
..........a fishing fleet in neat rows – we would later find out these working girls are Chinese and have been resting here permanently for the last four years. Not allowed to fish in these waters, here they will stay.
A Coast Guard vessel chugged by, much emphasis on the word chug.

Our first mosque, temple and village in Indonesia.
A part-built house and another fisherman's cottage.
A bigger house of prayer.
Ahead we could see the port of Tual, many of the rally fleet anchored and a chum coming toward us.
Tual city.
We followed the well marked channel.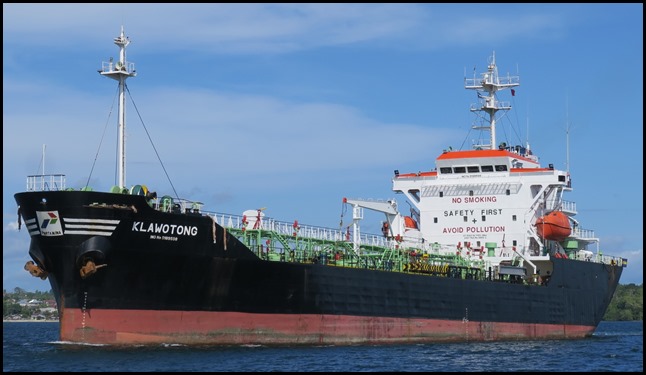 Enthusiastic waves from the crew aboard Klawotong.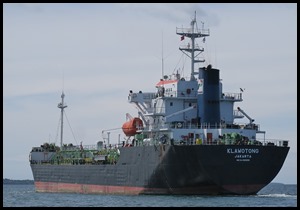 A closer look, details on the AIS, note to self – find out where Wayamee is. Once she past we could cross her back and find a place to anchor.
We past the back anchors and passed the wharf with all the small fishing boats.
We took a turn around the front rally boats, the waving and being cheered was very sweet. Loitering by Nicha for a chat the crew of Soul popped over on their dinghy to tell us not take take the spot in front of Continuum as there is a wreck just below the surface. Back we went to the back stops and became the new one behind Wishful Thinking. Anchor down at four thirty our time, but the clocks have all got to go back an hour. Time for a cup of tea and wait quietly for the authorities to come and clear us in.
ALL IN ALL GETTING EXCITING
FANTASTIC NEW CONTINENT
---