North Devon

Beez Neez now Chy Whella
Big Bear and Pepe Millard
Sat 7 Apr 2012 22:01
Easter Visit to North Devon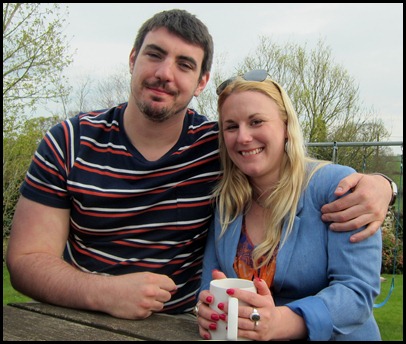 After a tearful 'farewell' to Family Law it was off to North Devon to visit Team Tinson. We sat in the warm sun, Sue served home-made lasagne, baked potatoes and salad, washed down with a small amount of sherbet or in Bears case several sherbets. It was lovely to see Sue with Sharon (and Jim, friends of over thirty years), Jim with son Louis and son Jack with fiance Nicola. Good luck to Louis with uni and future life as a Thespian – remember us when you accept your first Oscar. Good luck to Jack and Nicky with the new house.
Jack having fun with with Jim and Louis
Mark once again 'took me on' and yet again had to submit when I started pulling hairs out of his legs. Silly really to take me on with my sylph-like bulk. Roger was missing in Yeoman action, he had the honour of carrying one of the trays with the Maundy Money for the Queen at the ceremony in York. Sadly no good pictures off the televised service.
Roger came back on Saturday. The boys went to the pub, Bear came back saying he had been Rogered. He woke himself snoring but soon recovered the pose
Later I had friends to keep me warm. A very slack Cooper and a deeply asleep Candy
I found it alarming to be sitting next to a picture of Roger as a choirboy, with that the 'CV Album' came out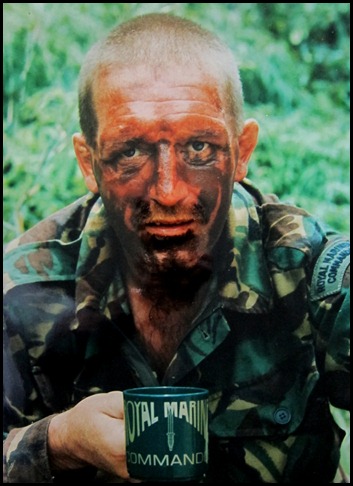 Distant shots not too bad but you wouldn't mess with the close up though
With the King of Jordan. Hussein bin Talal was called "an orrible lit-al Prince" at Sandhurst by an equally 'firm' RSM as Roger, I thought he was a lovely man and Queen Noor beautiful.
Tonight Roger's eyes say it all – a poor attempt to watch the golf
ALL IN ALL QUITE A DAY
---