La Loberia

Beez Neez now Chy Whella
Big Bear and Pepe Millard
Thu 11 Apr 2013 22:37
Our Visit to La Loberia
We took a taxi to La Loberia, a beach beyond the airport. We expected to see sea lions as we do everywhere.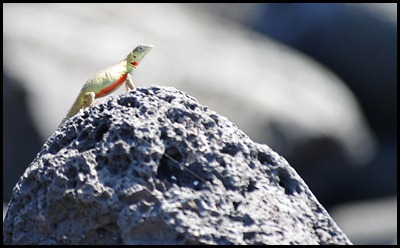 These little men jump on the sea lions to pick off the flies, useful friends.
Marine iguanas, rocks and sea – no bets there then. So we followed the track beyond the beach and scrambled over the rocks for over an hour to see what we could find.
En route the surf was wild and beautiful and worthy of its own blog.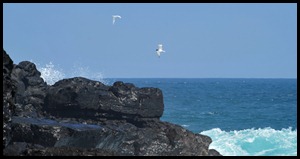 As we neared the cliffs we could see and hear the screeching birds.
When we got to the top we were above the soaring sea birds.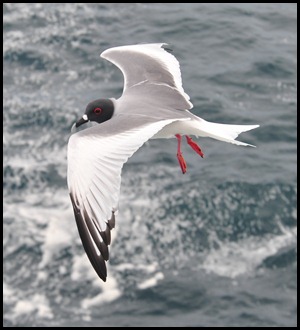 Our first Swallow-tailed Gull. The only nocturnal gull hunter – huge eyes to find baby squid and fish. These gulls are endemic to the islands, they breed in a nine to ten month cycle and are found in large colonies.
Time to catch some Zzzzzzzzzzzz.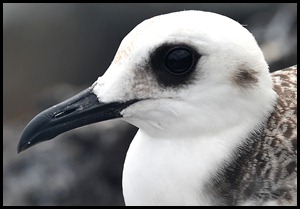 Delicate patterning on this little chap.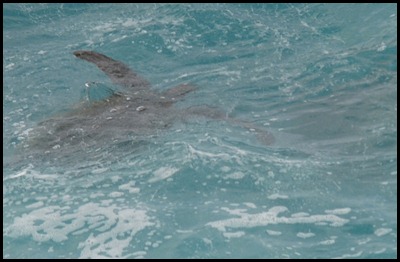 High on the cliff face gulls and boobies, down in the battering surf, sea turtles.
Tropicbirds.
Way up here we find a tiny fellow.
My brave captain, dry mouthed, unable to speak but still able to smile.
Much as we having fun, time to get going, seeing so much, including little one leg.
We had just over an hour to get back to the yellow arrow.
What was this little chap watching so intently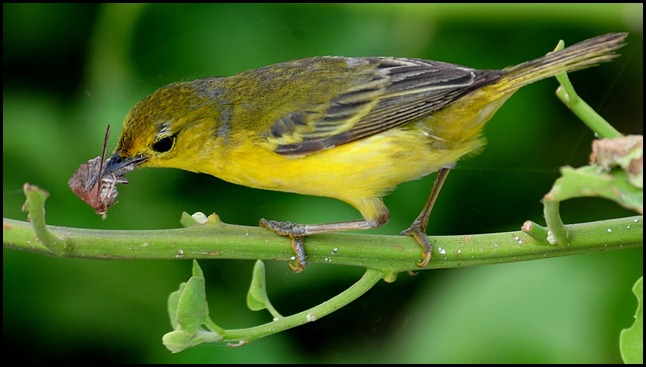 Lunch
Our last chap of the day before we fell thankfully into the waiting taxi.
ALL IN ALL NATURE AT ITS VERY BEST
WOULDN'T HAVE MISSED IT FOR THE WORLD
INCLUDING THE CLIFF EDGE
YES, IT WAS WORTH IT BUT NOT TO BE REPEATED
TILL THE NEXT TIME, SWEETIE
Mmmmmmmmmmmmm
---