Togo Chasm

Beez Neez now Chy Whella
Big Bear and Pepe Millard
Fri 25 Oct 2013 22:57
Togo Chasm
We made our final stop and had a half an hour bimbling through the thick forest.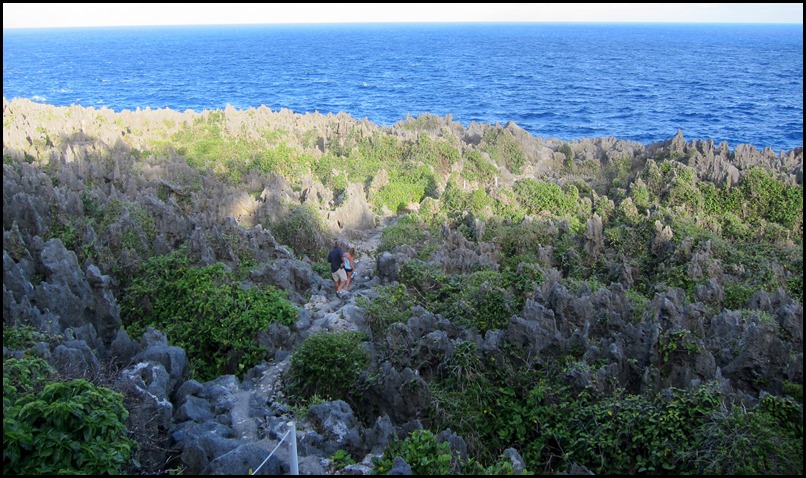 We came out of the trees to see a sight that was hard to comprehend, this was coral. Karl and Becky looked tiny.
At the end of the steep path, we could look down on full sized coconut trees.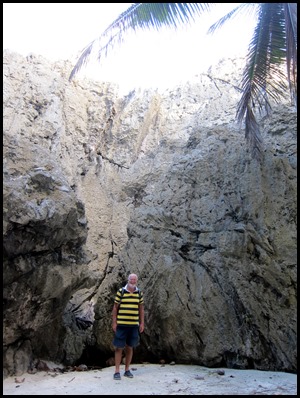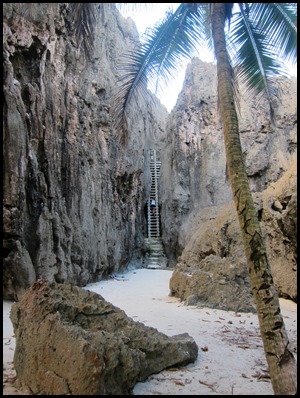 Down here, we found ourselves in a big area.
Bear went to explore as I was still coming to terms with this being coral, massive and once home to billions of tiny creatures. Time to follow Bear, scramble over some viciously sharp coral and catch up with Karl, now watching an amazing wave show (own blog – Afternoon Delight).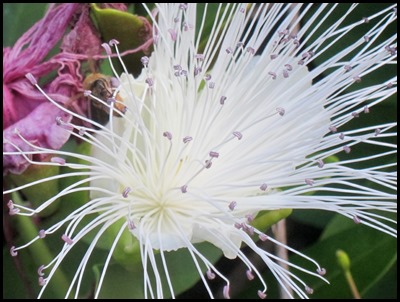 Time to follow Blake and find the water pool.
Looking up at Becky.
Climbing out once more we headed to the cliff and look down.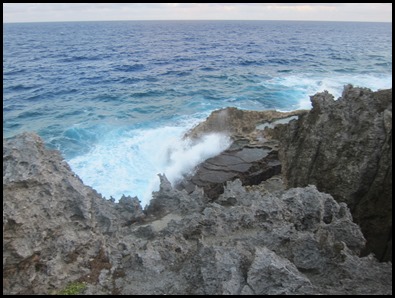 Sadly it was time to leave this rugged coast.
ALL IN ALL A JURASSIC EXPERIENCE
UTTERLY AMAZING
---