E & E Meet

Beez Neez
Skipper and First Mate Millard (Big Bear and Pepe)
Mon 14 Aug 2017 22:57
Edward and Emmie Meet
Heavy rain makes for a nice rainbow but............we would rather it didn't.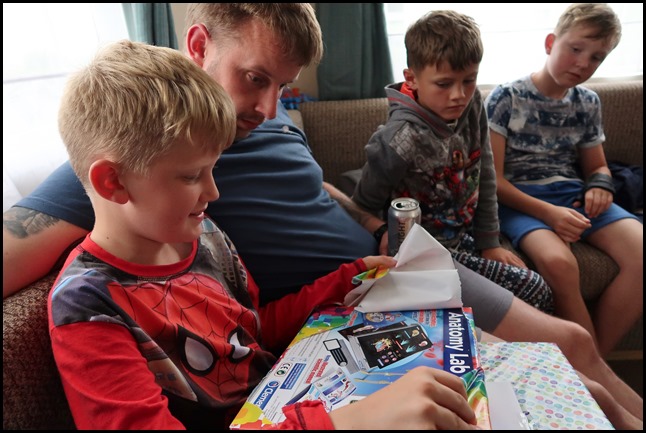 Joe, Vicky, Harley, Harry, Kaiser and Emmie arrive at two during the only dry spot of the afternoon.......A long, slow journey for them from Burnley. Soon as we had all embraced it was time to give Kaiser his birthday presents.
I got a pressie too, a Marmite pot that holds a jigsaw – one side little pots, the other a big pot, wicked.....
Emmie today, how she has changed since Egypt in April. The picture of the day happened after nappy changes, lunch, everyone settling..............Edward and Emmie, a short distance from each other, weighing up, then they smiled and touched, touching indeed......
ALL IN ALL EVERYONE WHO CAN COME IS HERE – YEEHA
FANTASTIC TO HAVE SO MANY TOGETHER
---