Day 1

Beez Neez now Chy Whella
Big Bear and Pepe Millard
Wed 18 May 2011 22:57
Day One - Long Sault, Carp Fishing on the St Lawrence River, Canada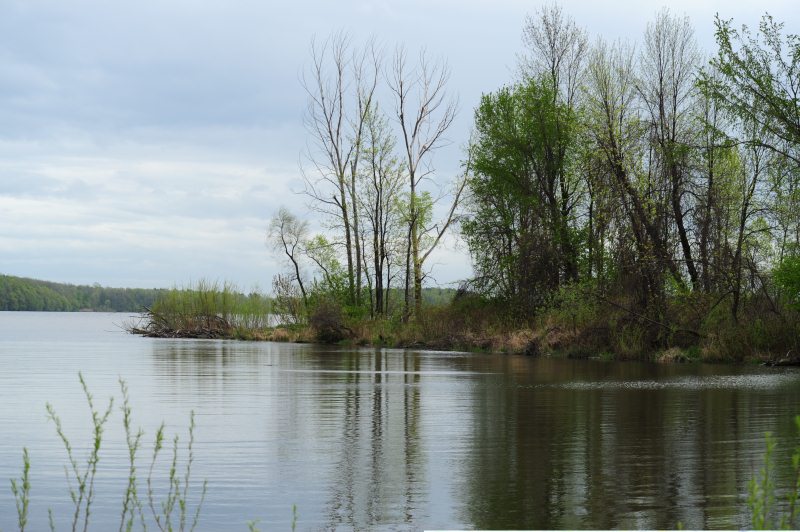 Here we are, after a hearty fry up for breakfast, delivered to a pretty inlet to spend the day float fishing. Jeff had asked us what time we wanted to start the day, we opted for a late one as the cold weather predictably sent our quarry into quite warm places to sleep. The other benefit - other than to give the fish time to shake their booties - was we were treated to an expert lesson / refresher in setting up rigs and we got a chance to have a mowsie around the well stocked tackle shop (we were like kids in a sweet shop), so much has changed and improved since we last did any carp fishing.
Jeff, ably assisted by Jason (Happy Birthday) looking very serious, helped to get us set up, watched / did our first cast and gave us a huge amount of local knowledge. I so hoped Bear would catch first as after all this was all part of his 60th birthday pressie. As soon as we were settled off the boys went in the tiniest of vehicles !!!, to check on the other guests spread about the area. We would see them later.
Bear's "peg" and mine obviously for competitive reasons at some little distance apart.
A delighted boy soon showed off his first catch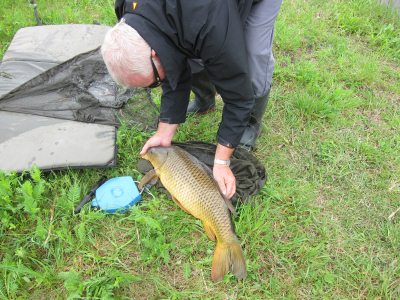 Not that long after the first came the second
Jason had only popped by to deliver our packed lunches when he got inveigled into being 'net man' with Bear's third handsome chap
Meantime I had plenty of wildlife to keep me happy, to be honest I didn't feel a catch coming on 'in my bones' . I'm keeping myself busy re-learning how to catapult bait where I want it - other than in my dangling glasses, pocket, eye, at my feet and generally where I hadn't planned it. A peaceful place to relax awhile. Days Tally - Bear 3, Me zero. My excuse was Bear was nearest to the entrance of this pool and no carp came to dilly dally my end. We did see some big beauties jumping but again at the entrance. I will fight another day, I'm not bothered about being behind in numbers so long as I get the biggest chap overall - and there is $100 riding on that fact....... The last picture must go to one of Bear's successes.
ALL IN ALL WHAT A WONDERFUL DAY
TOP BANANANA
.
---