CV Digs Birds

Beez Neez
Skipper and First Mate Millard (Big Bear and Pepe)
Tue 3 Dec 2019 23:57
Birds Seen from Our Digs – Champagne Valley

Our view from the patio, what a lovely place to eat breakfast. Pool house to the left.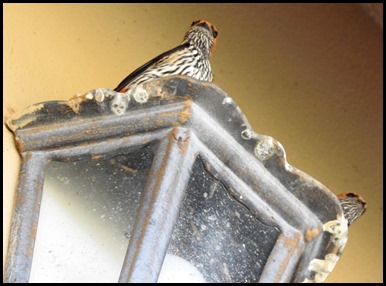 The house birds were such entertainment.
A little bird of prey kept a beady lookout.
A male sunbird in his colourful pyjamas.
Little chaps scruffed about in the grass.
Iridescent blues.
Fancy hair do pair.
An ibis sporting nesting material on the way to the Bird of Prey Centre.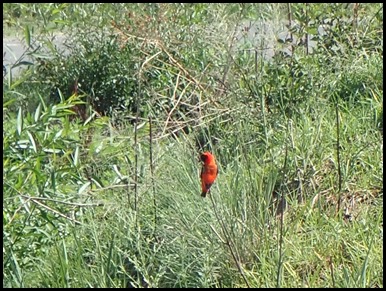 A colourful little chap on the way to zip line. Black and white can be pretty too.
Our view on not one but two mornings as we seemed to eat through tyres........
ALL IN ALL LOVELY TO SIT AND WATCH
GREAT COLOURS
---