Udaipur City Palace

Beez Neez
Skipper and First Mate Millard (Big Bear and Pepe)
Wed 24 Apr 2019 22:07
Udaipur City Palace
Bimbling toward the public gate we knew that we were about to enter a humungous area.
The elephant a majestic figure of welcome and the anti-elephant spikes on the gate.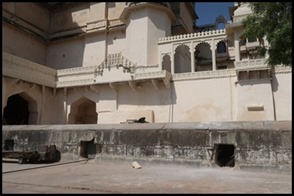 Trigger finger at the ready and passing the elephant tug-of-war wall (outlawed in 1951), we passed cages used to trap tigers.
We passed a lovely gate, entered the Toran Pol and up to the royal stables.
The present ruler was in residence as we saw the flag flying. His impressive horses, clearly well cared for are Hans Raj born on the 25th of October 2011, sire Raj Tilak, dame Chandani. Nag Raj born on the 29th of January 2010, sire Tilak, dame Chandani. Raj Mukut born on the 8th of Marsh 2005, sire Sultan, dame Rajeshwari and Ashwa Raj born on the 27th of July 2005, sire Sultan, dame Raj Kirti.
Through a beautiful doorway, up some steps to a courtyard surrounded by a display of all things war.
We loved the fact that the war horses were dressed up to look like elephants from a distance. On we went through more corridors, more buildings......Udaipur's City Palace is an example of the splendour that the rulers of Mewar enjoyed centuries ago, and it still appears to be just as majestic. It is located on the eastern banks of Pichola Lake. The palace is a fusion of Rajasthani, European, Chinese and Mughal architecture, making it one of the most photographed places in the city. Built completely with marble and granite, with features in glass, mirror, silver and murals. We soon found it to be too massive to do justice to in a blog so here are our favourite bits.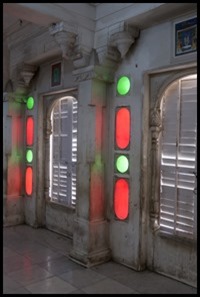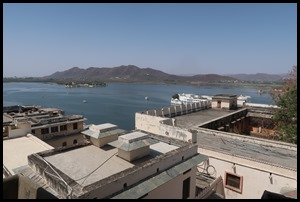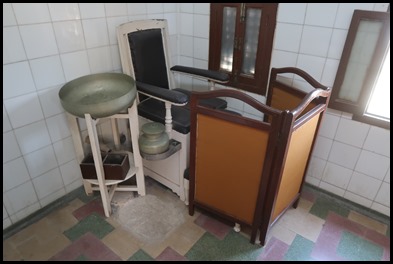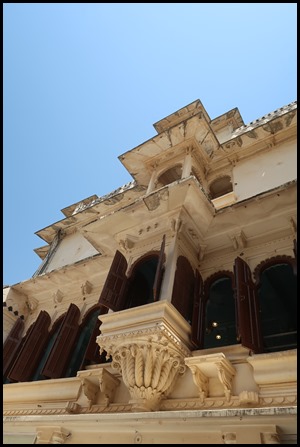 Outside, a tree so crowded with bats some were roosting on to the bare trunk – a first for us.
ALL IN ALL VAST, SPRAWLING AND VERY GRAND
MASSIVE AND IN VERY GOOD CONDITION
---