Out with Jack

Beez Neez now Chy Whella
Big Bear and Pepe Millard
Wed 24 Jun 2015 22:57
Out with Jack to the Sea Reef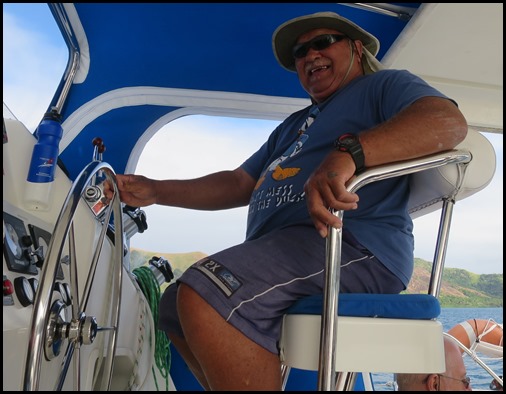 Jack Fisher, Viani Bay plantation owner [handed down through several generations], local character, all round good-guy and drive-your-boat-tour-operator, had welcomed us on our arrival and told us of a catamaran going out at nine the next morning. We picked up Chris and Steve and went in search of 'a catamaran', there were three. We struck out at the first and were soon settled with Tim and Sharon. Jack arrived all smiles and a family of four soon joined us and off we went, Jack at the wheel.
After an hour of bouncing over the short chop, Baby Beez squealing delight bobbing in tow, we anchored at a safe distance from the breaking waves. This was going to be interesting. Jack pointed out the best areas and told us he would be on patrol in Baby Beez. The basic plan was to get as close to the reef and ride in and out. Of course I made a fuss getting into the 'freezing' water, swearing up my tube as I inched in off the swim platform. Once in I was off and have to admit it was quite an effort to fight the current and the push-back from the sea. Bear followed but we were soon split up, if fact non of us saw each other again until we were finished.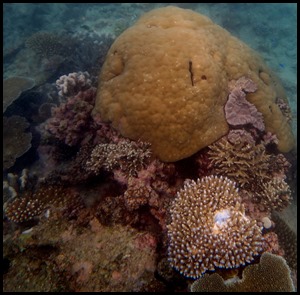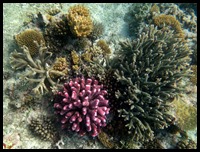 All safely back on board, out of breath but very pleased to have completed our first 'in-water-at-venture' since Tonga, we bounced back to the anchorage. En route Jack and Bear found something very deep to discuss.
Once tethered we waved off Olaf, Alison, Finley and Femma as grandpa came to collect them and gathered our bits and bobs together. Thanked our hosts profusely and headed off.
We then bade farewell to Serendipity
ALL IN ALL GREAT FUN WAVE RIDING
BOISTEROUS AND SANDY
---