Wineglass Lookout

Beez Neez now Chy Whella
Big Bear and Pepe Millard
Sun 17 Jan 2016 23:47
Mabel parked, information boards read, we headed for the track to the lookout. Wineglass Bay has long been regarded as having one of the most beautiful beaches in the world, with sparkling clear water and dazzlingly white sand. The lookout, which is situated high on the ridges above the bay, gives the visitor spectacular views of the bay and the parklands.
The distance from the car park to the lookout is 2.4 kilometres (one way) and the return walk takes 1-1.5 hours or longer if you are a photographic buff or decide to lunch at the lookout.
This Level 3 walk up to the lookout can be taken as part of a circuit track for those who want to see a little more of the abundant flora and fauna the park has to offer. The track is a rocky and steep but well maintained and suited to people with a good level of fitness. It is not recommended for those with health or mobility problems. At least we know this is a level three, not that will scare my trusty flip-flops.........
A rather nice boulder at the start of the track.
Convenient natural benches along the way.
A silly pose and a nice flattish bit, along here the horseflies made us bimble much quicker.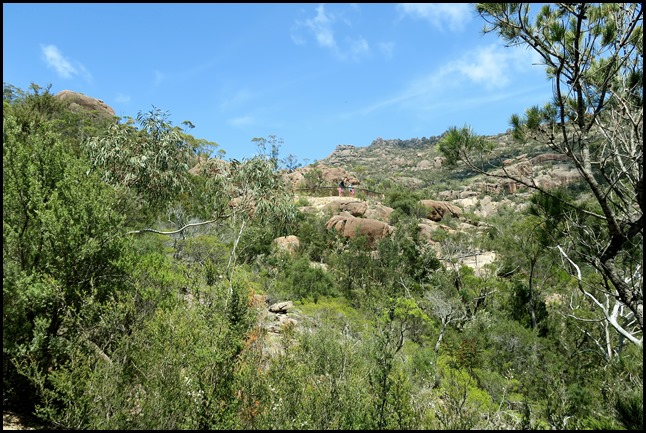 We could just make out people at the next lookout, breather stop.
Boulderfield Junction. We think we are half way.
A fun-place to stop for a breather and a photo-set-up.
Two or three bits like this.
A rest bench made by a couple of architecture students in 2000.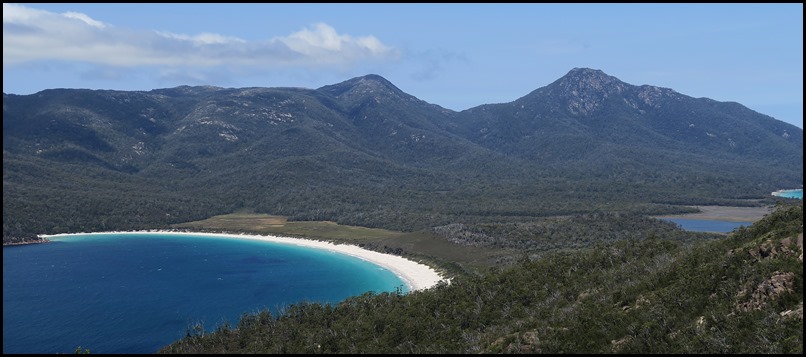 The overhang behind us.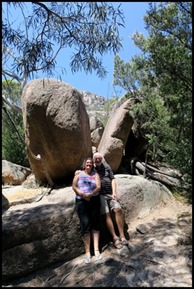 Some incredible boulders on the way down.
An Arrrr moment or two with a Bennett's wallaby.
ALL IN ALL WORTH THE UPHILL BITS
BEAUTIFUL VIEWS
---