Talava Arches

Beez Neez now Chy Whella
Big Bear and Pepe Millard
Fri 25 Oct 2013 22:07
Talava Caves and Arches
We bimbled over a really rough, rugged coral path, met a good looking chap and went through a wooded area.
A gap in the track provided a nice viewing place.
The entrance to the cave was a bit of a wiggle,
Then opened up into a large area full of stalactites and stalagmites.
Ever since the Talava Arches were featured on a postage stamp, their reputation had long preceded the arrival of visitors. never having seen the stamp, the natural beauty was breathtaking to us. The arch was used as a lookout by the first settlers, scanning the horizon for signs of impending invasions.
So lovely to stand and watch.
The whole area was stunning.
Becky and I take in the scenery and Bear.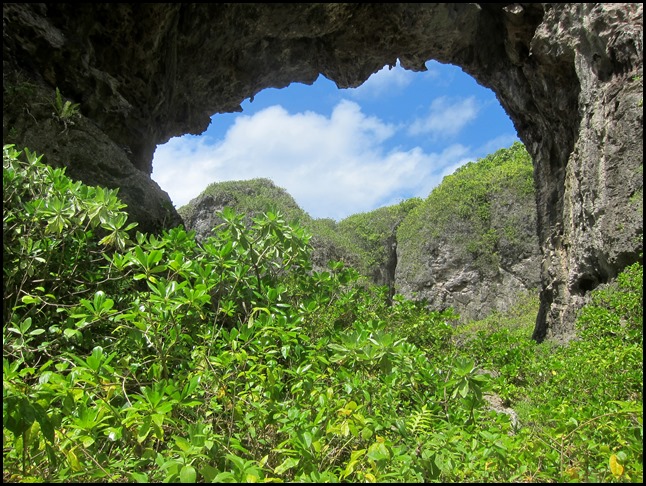 Not a man in a cape, but a rock, but there are two people in the picture........
ALL IN ALL AMAZING
VERY BEAUTIFUL
---