NEWSFLASH two

Beez Neez
Skipper and First Mate Millard (Big Bear and Pepe)
Sun 21 Sep 2008 23:30
NEWSFLASH two
Arrived mid afternoon in Manchester to see The Family Law. It didn't take too long for Joshua to twig who we were, then we were full on playing and laughing. Bird and Danny had agreed to allow his " first birthday pressies " to be enjoyed in front of us.
While Grandpa was building ( with help ) the same car Bird had had for her first birthday, Joshua got stuck into his ball pool, when finished, took his new wheels for a spin.
Next day we took Bird and Joshua with us for our first visit to meet Kaiser. Went out to lunch where Gemma's mum popped in to say hello and have a hug. Slacked out with Grandpa.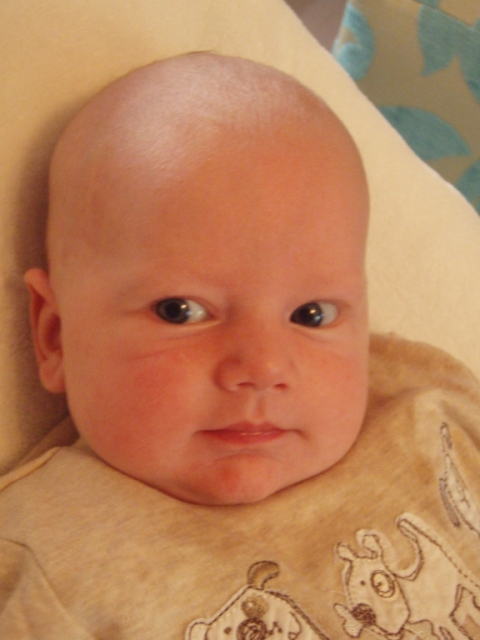 Kaiser is the happiest, most contented baby we have ever had the pleasure to meet, it didn't take too much coaxing to get a smile for the camera.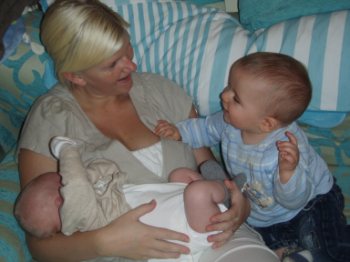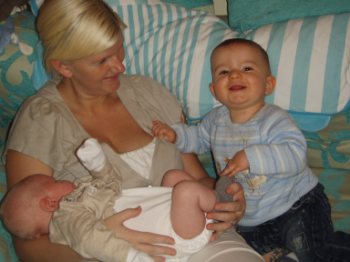 Gemma had just changed Kaiser when Joshua came over for a chat. His second tooth had come through during his lunch, despite the tears of pain at the time, he soon cheered up to his normal happy self.
My first experience of saying farewell to Gemma and Kaiser was really hard, I had to swallow the biggest lump and mop the odd tear.
After sleeping at Bird and Danny's, we spent the morning playing with Joshua, then off to Darlington to catch up with Jump Jet.
Leaving Bird and Joshua waving at us was awful. Bird said later that when he realised we had gone he cried. Join the club Little Man.
Not a bad journey to Jump's, sat in the garden for a while whilst the Great Delia Lasagne she had prepared, warmed. Champagne was opened and she forced a FEW drinks on us while we caught up, fell into bed exhausted. Now living out of a carrier bag with only the bare essentials as fighting with flight bags too much hassle. As Miffy would say " stow, unstow, stow, gets wearing after a while ".
Jump Jet and I have been very close since October 1989. It has never mattered what geography, jobs or life events have been thrown in.
Jump took us for a pub lunch after taking me into Boye's, a most amazing shop. I bought enamel plates for when its rough at sea, been after them for ages and also oven liners. Left Jump's to drive South. Traffic didn't allow us to meet up with Joe ( en route to Burnley from Tidworth ) for a cuppa. Arrived in Swindon at 9 for supper with Kate and Mark. I thoroughly enjoyed being shown through Baby Tinson's wardrobe. Got to Westonzoyland at midnight, creeping in not to wake Peter and Rita. Left at midday for the airport, returned the car having put 1499 miles on it. Going through check-in was interesting. I had consoled myself it had been cheaper to ParcelForce the 25 kg box of "Bear's Shopping" in Manchester, but Bear felt optimistic about getting away with the extra 10 kg in our luggage. I talked really fast as soon as we stepped up to the ground staff lady. Thank Heavens she didn't weigh our hand luggage that we pretended was a light as a feather. Going through XRay with a supicious looking tube the operator asked me "What's in here". "A tiller extension" said I. "What do you do with that". "Don't ask but every man should have one". With that he put his head down and carried on.
All in all a very packed ten days. Arrived back at Beez Neez at 22.30, " time for bed" said Zebedee.
---