SL Galle Bimble 2 - Part Two

Beez Neez now Chy Whella
Big Bear and Pepe Millard
Fri 15 Mar 2019 23:57
Our Second Bimble in Galle, Sri Lanka – Part Two
On we bimbled, Galle Harbour across the bay.
Below the clock tower we came across some interesting statues in memory to various nationalities.
Back to the game, we chatted to a local who told us about his team – Mahinda, who just happen to wear Beez Neez colours. Thrilled to see black and yellow flags and even more pleased when we got back to our digs to find out that they had been victorious. Yay.
Heading toward another watchtower.
Turning track for a cannon and the armoury below.
At the corner we could see across to the marina.
A short distance to the Black Fort we visited yesterday.
Modern mixed in with old.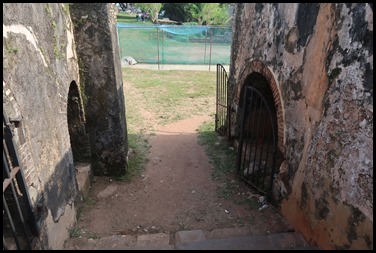 A sturdy wall, and bits as we headed back to the main road.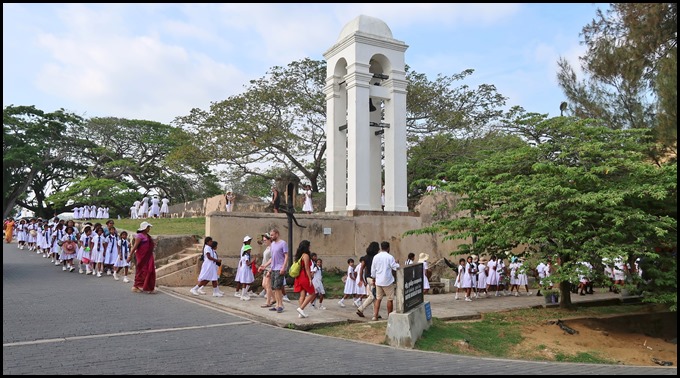 So pleased we went to the museum yesterday looking at the queue of school children.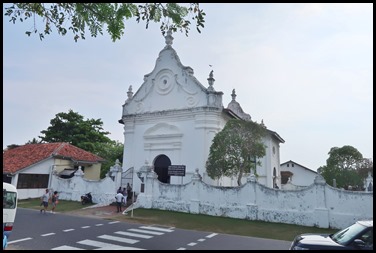 The Dutch Reformed Church built August 1755. Galle Library established in 1832.
We settled in the Galle Hotel for an iced tea.
At each end of the patio was a fun map, we checked the local one to make sure we had seen everything.
Off again, we stopped to watch a very serious game of draughts between two tuktuk drivers.
ALL IN ALL SUCH A LOVELY LITTLE TOWN TO EXPLORE
A FANTASTIC COLONIAL TOWN
---