PE Christmas Day 2019

Beez Neez
Skipper and First Mate Millard (Big Bear and Pepe)
Wed 25 Dec 2019 23:57
Port Elizabeth Christmas Day 2019
A Very Merry Christmas to our family and friends.
Throughout the morning we popped over to Nauti Nauti with more decorations including our little tree – every boat should have a tree at Christmas. By one o'clock I had finished putting sausages on sticks, Bear gathered alcohol and our very Dangerous Daiquiri. All the others arrived by two and as every good yachty can.....the lounge table was soon covered with dishes to share. The gaps were filled in with Patricia's amazing chicken wings and quiche.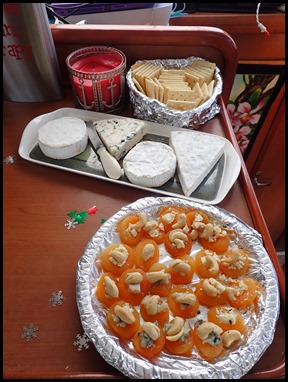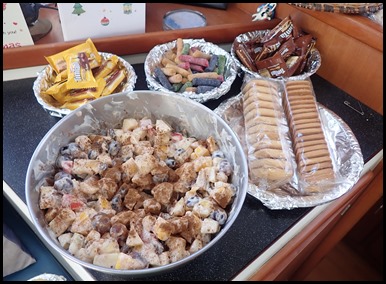 Yet more food.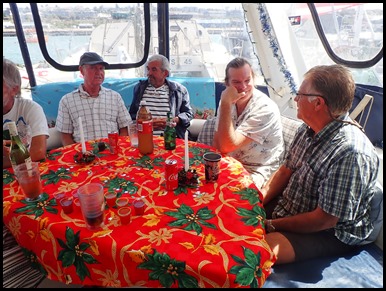 The gang having fun before we ate. Fred left early as he got cold in a stiff breeze. Roy fell in the water. Bear and Allen pulled him out to his "I'm OK" but the two had to escort him home...... Allen got his guitar out and the day went by in good spirits and many laughs. Later, we enjoyed video calls from children – wonderful.
ALL IN ALL SO MUCH LOVE TO FAMILY AND FRIENDS
MERRY CHRISTMAS TO ONE AND ALL
---