Holden View Visit

Beez Neez
Skipper and First Mate Millard (Big Bear and Pepe)
Thu 2 Aug 2018 22:57
Holden View Visit to See Adam Et Al
We arrive and in minutes the game we took was in full use. Adam showing his skills to William.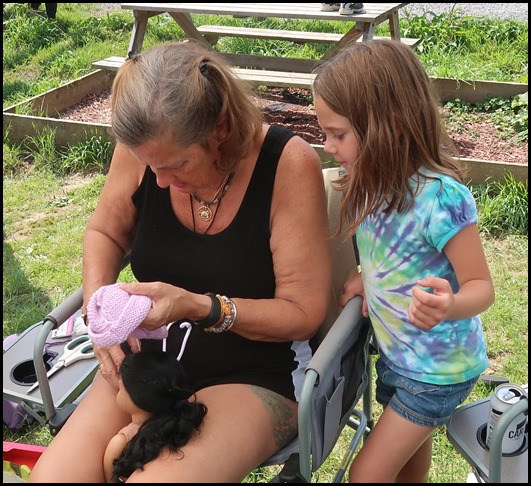 Grandma dressing Ruby in her new knitted outfit, Faye supervises.
Under the gazebo looking to the family tent, to the left is Holly, Evie and Layla's tent. Later Beth and Lola arrived with theirs. Bonnie and Boo look on.
At the tiny bar for a sherbet – Beth, Jenny, Holly and Bear.
A novel camping style and Faye shows us a new ponytail accoutrement.
William a natural model.........
........complete with dimple and ice lolly stain.
The serious business of choosing Chinese takeaway (delicious).
Getting ready for campfire.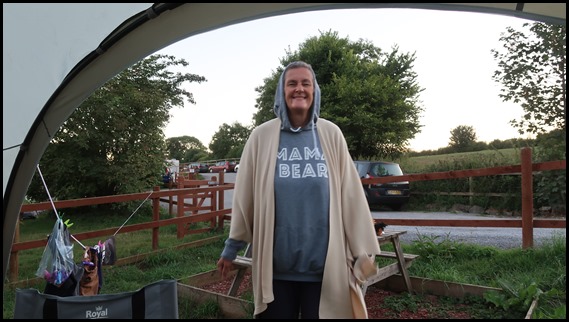 OK so the sun went down.....
Even grandpa had to put his hat on........
A fine fire.
Faye showing Ruby off as sadly, it was time to go. Arrived back at Eva at gone eleven.
ALL IN ALL A GREAT DAY OUT
LOVELY FAMILY FUN
---