Duroa Beach

Beez Neez
Skipper and First Mate Millard (Big Bear and Pepe)
Sat 23 Jul 2016 22:47
Duroa Beach
We had a wonderful snorkel off Rowa Island and then set off to see a pretty bay.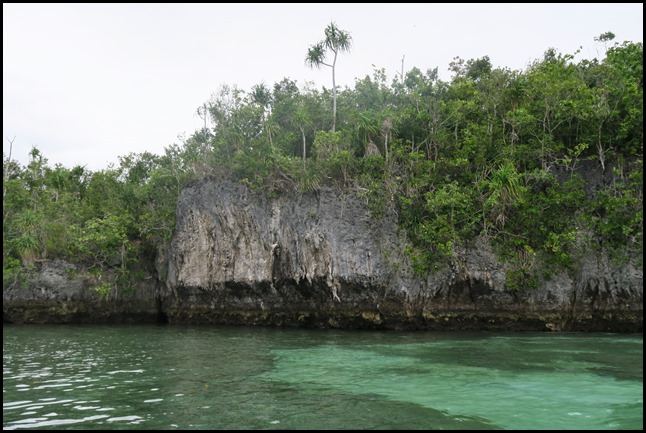 Very reminiscent of Fiji, except for the random 'Bar' sign.
En route back across to the mainland we passed hundreds of pearl farm floats.

The pearl farm 'buildings'.
The workers waved enthusiastically.
We arrived on Duroa Beach to find children playing. We wished we had brought a football for them.
Lunch was served on the beach. Some dishes made a few eyes water.
After we had finished, thanked the ladies with cheers and a round of applause, the locals tucked in.
We went to explore the cannon as Bear's trigger finger could no longer wait.
Our little booklet says: The cannon and fortress of Duroa are the heritage from Japanese army. They are located in Dullah Laut Village in the area of Duroa Beach. Tourists can easily find this heritage and learn its' history. To reach this place, you can take a motorbike from Tual City for about 30 minutes riding to Dullah Village. Then cross the sea to Dullah Laut Village using local people's small boat for another 10 minutes. Very quaint.
A definite bend along the way.
So old it was difficult to believe we were touching metal.
We walked back along the beach to fine the fortress.
Bear poses at the fortress.
Our tour boat looked rather pretty.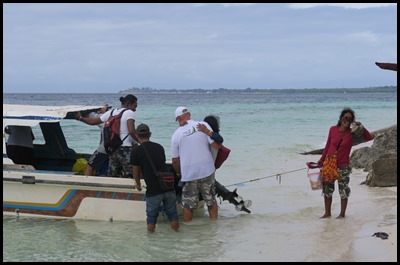 Adam (Serica) hoisted our guide into his arms and loaded her onto the boat to save her getting wet feet. This caused a huge laugh and the lady was thrilled to be in strong arms. All on board we set off for our last stop of the day on Adranan Island.
ALL IN ALL WE NEVER KNOW WHAT'S NEXT
FASCINATING TO SEE A JAPANESE CANNON
---