NYE 2015

Beez Neez now Chy Whella
Big Bear and Pepe Millard
Thu 31 Dec 2015 20:37
New Years Eve 2015, Sydney Harbour, Australia
Not long after breakfast and the best view from the zoo grounds began to fill.
Boats were arriving all day enjoying the sunshine. We had five little day cruisers between us and the shore by the zoo. As we swung in line with our neighbours we had comfortable spaces all around Beez and that was the way it stayed, no worries at all.
We had late lunch of avocado, prawns, salad and a glass of rose. Out in the cockpit the skipper tested the first of the strawberry daiquiris. If I say it myself, it was a remarkable blend in the cocktail ball. Two punnets of strawberries, strawberry topping and a litre of vodka on ice.......Marvelous, best have another one........or two. Yesterday when we arrived we renamed Bradleys Head to Baileys Head as we polished off a half a bottle of Baileys.......Well it slipped down so easily. I better have a third, I'm getting the taste for this stuff. Oh dear, I'll have another as well........
We had the Police helicopter overhead and one for Seven News.
Marine Rescue NSW and a couple of Police ribs circling the harbour.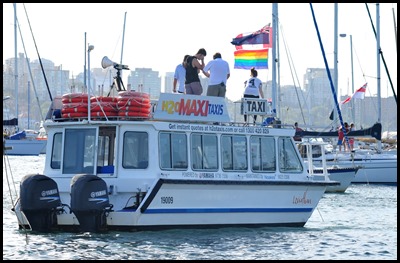 The Water Taxi and Seaducer – the ice cream man.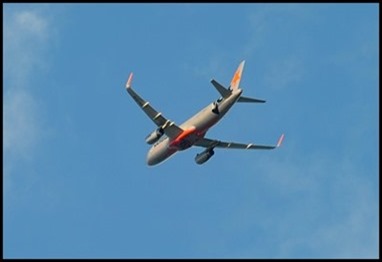 The first display plane and one of the last chaps to leave Sydney before flights were stopped overnight
The advertising airship and the second display of the day.

The chaps did really well.
We had so looked forward to the fire tug water display at seven o'clock – not seen one since our time in New York, but sadly, he didn't come far enough toward us or we could have seen him through the gap along from us. Never mind, we could make out what he was doing through all the masts.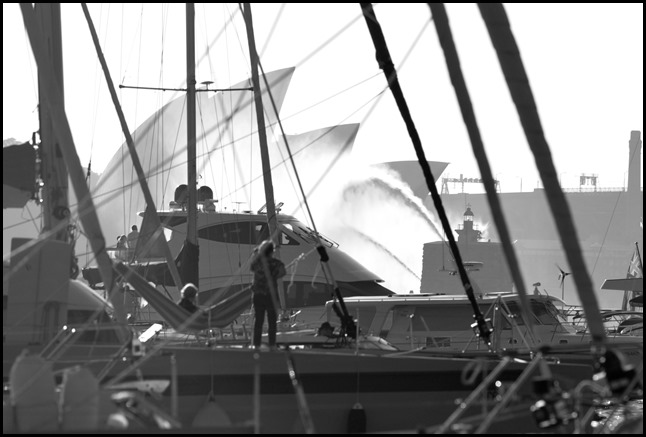 It looked like he was washing the Sydney Opera House.
Some had an excellent view.
Finally, we could see him.
Loved it.
Just a wow.
Sunset over Sydney CBD.
Eight o'clock display.
Lights all about.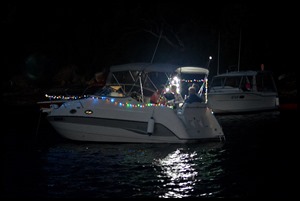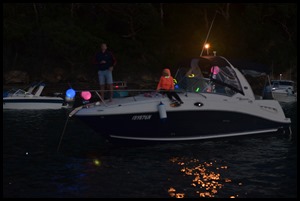 Beez tree went on, the lights of a near neighbour and lit balloons on our next door neighbour.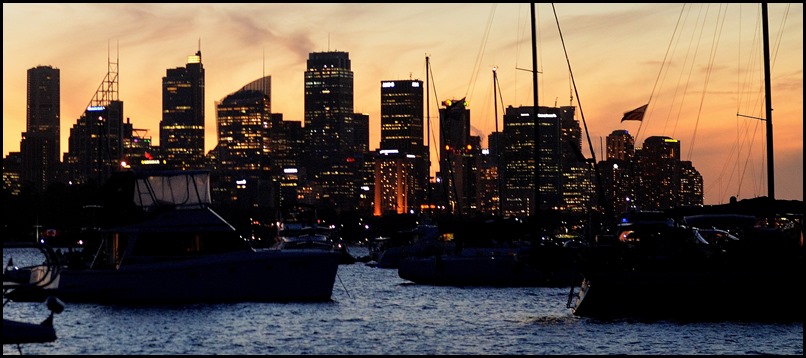 All ready for the fireworks.
All eyes toward Sydney Harbour Bridge.
ALL IN ALL SUCH A MEMORABLE DAY
GREAT FUN AND A WONDERFUL EXPERIENCE
---