LBC 2

Beez Neez now Chy Whella
Big Bear and Pepe Millard
Thu 6 Dec 2012 23:16
Laughing Bird Caye After Lunch
I was warming in the sun, the rest of our group joined me when we were called to see this little moray eel playing in the shallows
Captain Bo-Bo laid on mild jerk chicken stew, fried plantains, beans and rice, juice or water and very good it was too. After a rest it was time to explore the other end of this tiny island paradise. The water must be teeming with fish as the numbers of Pelican successes was so high.
We were on the sunshine side of the island, very bright, fish numbers grew and grew until.....
We were in hundreds.........
.................then thousands
............. and a Bear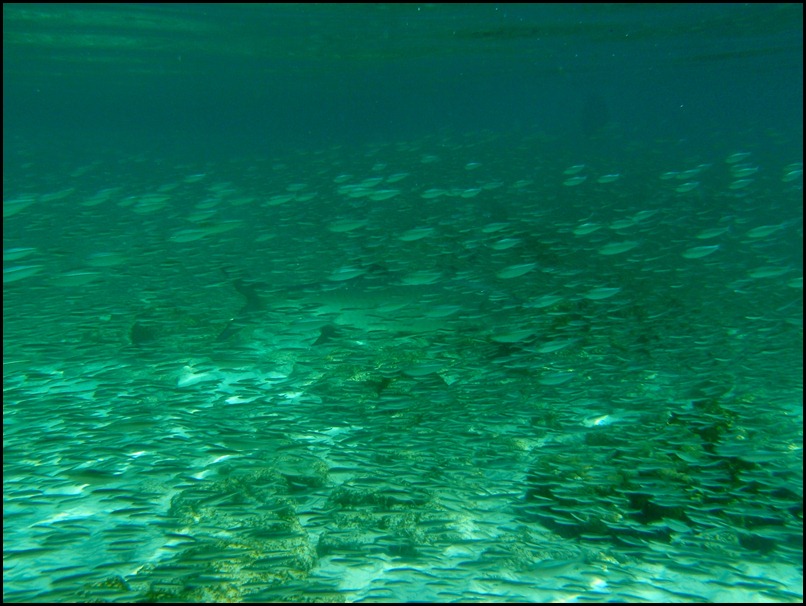 In this cloud of fish we could just make out a cruising tarpon
Lovely, healthy reef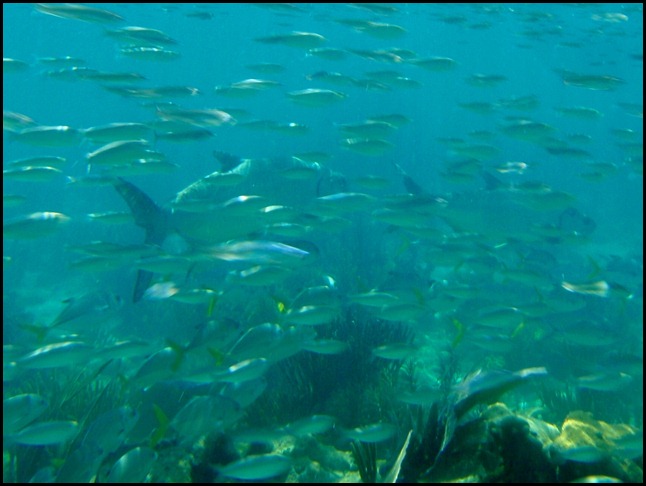 A couple of massive tarpon in deeper water
A yellow-finned tuna passed by and this 'itch arse' almost got in my face mask with me – no comment
Him gone, well flippered away, a couple of barracuda smiled and it was time for me to head to the shallows once more
Not before I saw this dainty cowfish going about his business.
A picture I will never forget, but I will be reminding all the Mr and Mrs Pecalins we see in the future, that this is the place to move. We have always been saddened to see them dive from great heights and miss. Each dive takes them one closer to the end result of cataracts and eventual death as they lose their sight – well look – no excuses, here you can fall from about two feet and be guaranteed of a pouch full each time and every time.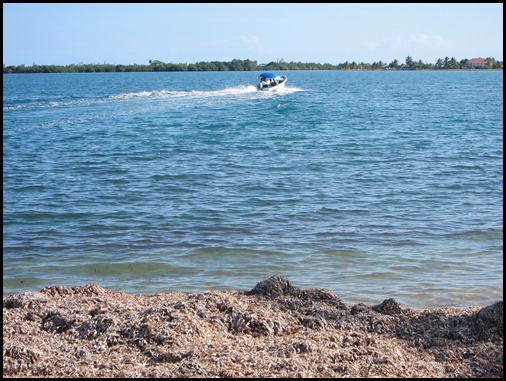 We bade farewell to the others and watched as Captain Bo-Bo roared off – Baileys o'clock then
ALL IN ALL FANTASTIC
AN EXCELLENT DAY
.
---