To Dunedin

Beez Neez
Skipper and First Mate Millard (Big Bear and Pepe)
Fri 25 Jul 2014 22:37
To Dunedin
We left the lovely town of Oamaru, on the outskirts we saw our last 1880's building, the lower floor boarded up. Hope someone restores it to its former glory.
We stopped at Totara Estate, sadly closed.
These were the plaques on the wall outside.
Once more on the highway.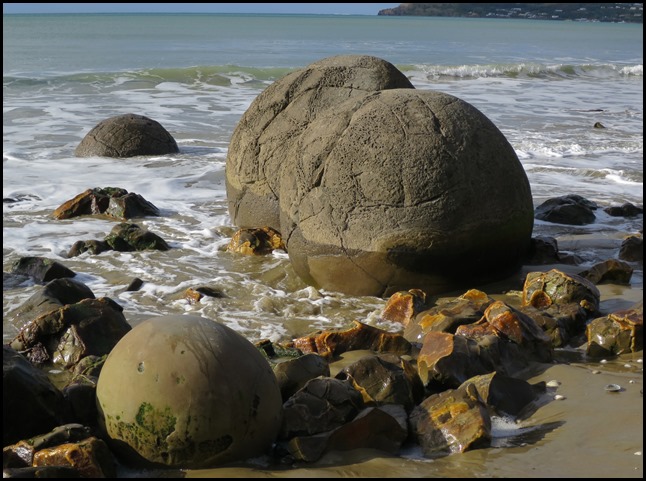 We stopped to see the Moeraki Boulders.
We admired some 'carefully owned' farm equipment.
Mable enjoyed the sun midst two new friends.
En route again, we saw Winifred James a very long way from any water.
Nothing but sheep and pasture.
Countryside for an hour, then back toward the ocean.
The Wicked Witch said we had half an hour to go, so we were surprised to see the city boundary sign. Quite pretty scenery.
We passed a rustic hotel.

Back on the flat.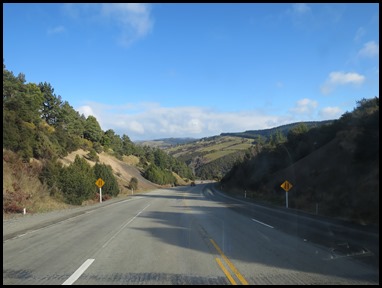 A few more hills and the suburbs.
The city of Dunedin. Our Tourism Radio chirped and told us some of the things to see and do. Remarkably the city is home to the steepest residential street in the world – Baldwin Street rising 1 in 2.86 metres. It has to be a concrete surface as tarmac would slip in the summer heat. Must go and look, although we don't fancy walking up it.
We found Dunedin Station to see where to park for our trip on Sunday. Allegedly the most photographed building in NZ.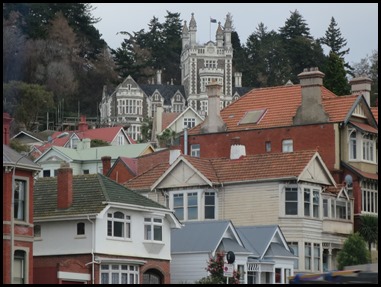 Houston has a little problem.......... Up another steep hill.
They build them steep here. Down the hill, Top Ten and parked, just before the rain.
ALL IN ALL A BUSY DAY
AN EASY DAY FOR TOURISTY THINGS
---