Yangon to Beez

Beez Neez
Skipper and First Mate Millard (Big Bear and Pepe)
Sat 16 Dec 2017 23:57
Yangon, Myanmar back to Beez Neez Pangkor, Malaysia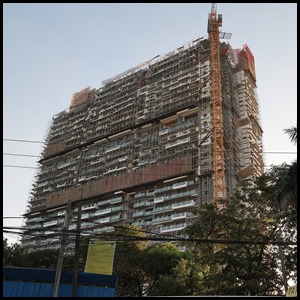 After our visit to the amazing, heavily jewelled pagoda, our grand finale to Myanmar. We went back to our digs by taxi and enjoyed a cold drink. At quarter past four we were off to the airport in the same taxi. Yangon is a mix of dirty, scruffy buildings, a few new builds, big mansions, wealth, poverty and a horrendous traffic problem with overuse of horns.
Coming in.........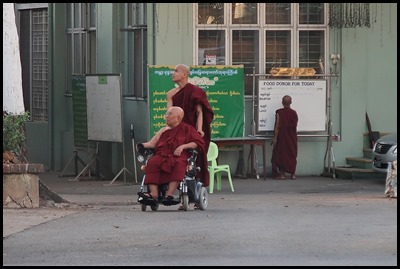 Passing this Meditation Centre, we thought these two monks were transfixed in something, they were like statues.
Some say Yangon can "grow on you". Err, No. Actually now fed up with people hacking up all the time and spitting wherever. This taxi driver opened his door and spat his betel-stain on the road, it's all down his door, yuck.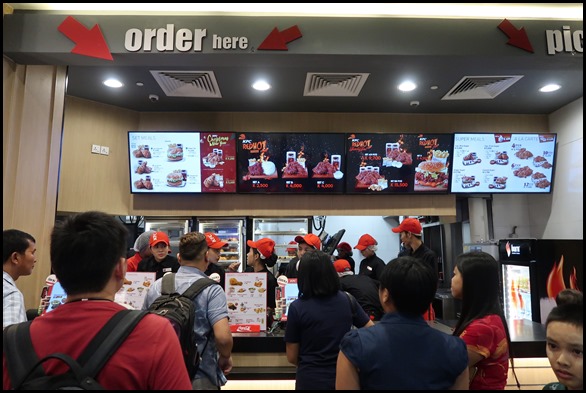 Having been all through Myanmar and not seen a single KFC, here we were at the airport. Our flight was delayed for two hours, so, we had to keep up our hundred per cent record of a KFC meal in each country.
We shared a two piece and of course I got Bear to pose.
There were even pictures on the wall of Colonel Harland Saunders himself and the fact that KFC is eaten in over a hundred countries by twelve million people every day. Wow, we clearly have many more to go.
We were surprised to see a Christmas tree at the airport and many people stopping to take pictures with Santa. Bear posed too.
We were amazed to find thick carpet as we made our way past loads of top brand shops en route to our gate, all very posh. Our gate changed from eight to nine and it was very amusing to see everyone rush for prime seats just ten metres away, we stayed put as we could see and hear the ground staff. Soon loaded after watching the arrivals leave our plane. Like watching buses.
Farewell Myanmar, we had fun.
Hello misty Malaysia.
Three hours later and an hour and a half added to our time, we enjoyed a coffee and as we bimbled to the coach station I saw Bear Boss. Well, whatever next. Quite right too. Steady.
Our final wild coloured bus for a week when we set off for Vietnam. We pulled in at seven and found a very pleasant taxi man called Mr Chew, we'll use him again, instead of fifty wingnuts, he charged us thirty. I suppose it is daytime but we had expected to be charged for unsocial hours. Home at twenty to eight. All well on board. Time for a couple of hours in our own bed. Night, Night or should that be Day, Day. Oh really..........
ALL IN ALL TRULY GREAT TO BE HOME
FANTASTIC TO BE BACK
---