To iMfolozi, Digs and Wildlife

Beez Neez now Chy Whella
Big Bear and Pepe Millard
Sun 17 Nov 2019 23:57
To iMfolozi, Digs and Wildlife
We left Richards Bay with Kimi and Trevor (Slow Flight) at half eight, soon out on the main road.
We saw many traditional, round houses, nowadays brick built but in the old days were of mud and thatch. The door always faces the sunrise which airs, warms and lights the house during the day.
We also saw plenty of 'happy coloured' houses and scatterings of villages.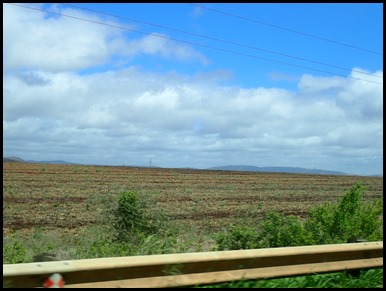 Farmland and great excitement when we saw our first animal sign.
Yay, the first Game Park sign.
More round houses as we approached the park.
Local children playing and mystified goats.
Hluhluwe-iMfolozi Game Park where we would have two days searching for the 'Big 5'.
After a super first day at the Game Park, we headed to our digs. Kimi got to work sorting the kitchen as the rest of us unpacked the car and settled in, drinks and snacks on the patio and planning tomorrow was soon in swing. We insisted that Kimi and Trevor had the double bed with en suite shower room.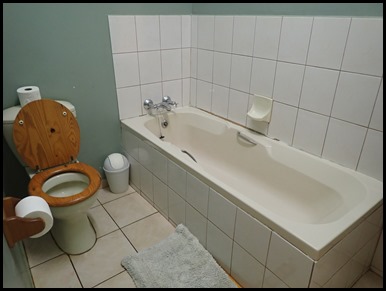 We soon pushed the singles together and very happily Beds settled himself. We had a bathroom next door – wow, haven't seen a bath in such a long time. Bear was soon soaking.
At bedtime we heard a squeal from Kimi and rushed into their bedroom to see whatever was the matter. A chap and his wife were quietly sitting on a fan blade each.......quietly asked to sleep in the lounge, we planned to release them in the morning.
I forgot about the said pair but as I plunged the bathroom into light at three in the morning, the male looked startled, then promptly turned his face to the wall as I 'spent a penny'.
At breakfast a loping giant came to say 'hello'......
....a bit of a lurve thang with Trevor, whilst I loved the black with white blaze chap.

Out and about we took in farmland......
...but the predominant industry is growing eucalyptus trees for wood pulp.
Shortly after the picture above, we stopped to let a frog cross the road.
Morning and evening we enjoyed the garden at our digs.
"Do you think I'm sexy ???" Judging by her turning her back we thought – NO. The cock-of-the-flock.
Colourful blooms.
The pool set in the extensive grounds, wonderful in the summer methinks.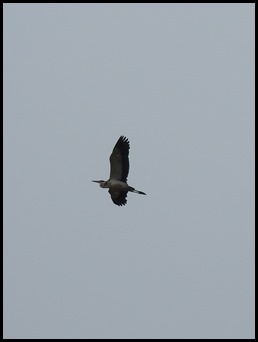 A heron, a weaver bird nest and a shy hornbill. The only downside for me was a pied kingfisher insisted on standing on the rail outside (my side, next to the window) and shouted at the top of his voice – between five and six each morning – until I gave in, got up and greeted him......
ALL IN ALL LOVELY TO BE ON A ROAD TRIP AND SO MUCH TO SEE AND ENJOY
GREAT SCENERY, SMASHING DIGS AND LIVELY BIRDS
---