Sutton and Lunch

Beez Neez
Skipper and First Mate Millard (Big Bear and Pepe)
Wed 21 May 2014 22:57
A Bimble Around Sutton Harbour and Lunch in the Sun
Bear went to park the car, and as I waited for him by Sutton Harbour Marina Office, the sun shone.
We always try to pop in to say "hello" to the good folk at the marina. This time to tell them that we were half way around the world, so technically when we leave New Zealand we are on our way home. Sadly for us - but great for the lady herself - Sue has retired. Mark was out on a business trip but the lady in the office assured us of a place for Beez when we get back, "just a years notice and all will be well". We recognised many of the girls in the marina and spent a little while boat spotting.
We looked up at our land home, realising we aren't ready to be there for a while yet.
Next was a little bimble to the Barbican. Captain Jasper's and the fishing boats were unchanged but the sun had brought out the people so there was a really lively feel to the area.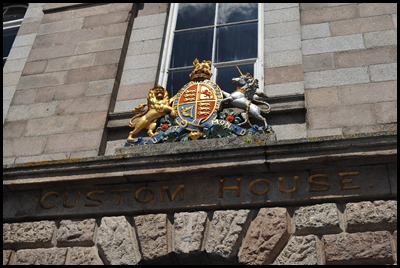 Bear posed outside Custom House and then it was time to move round to Royal William Yard to meet Sadie for lunch. We met at River Cottage and sat outside enjoying the afternoon sun. Our surprise was Nick was able to join us. We spent the next few hours reminiscing and enjoying tasty food.
Bear, Sadie, Me and Nick.
ALL IN ALL HAPPY ANNIVERSARY BEAR
HERE'S TO MANY MORE
---