Surprising Mrs P

Beez Neez now Chy Whella
Big Bear and Pepe Millard
Sun 9 Jul 2017 22:57
The Eastern Eye, Newton Abbot to Surprise Mrs P for her 60th
Claire messaged us ages ago as she prepared to surprise her mum by gathering family, friends and neighbours. We left Swindon at four and arrived in time for the big event. No sooner than Sue walked in, she spotted a table filled with colleagues waiting to celebrate with the recently retired legend. As she settled for the third picture she saw us on the other table.
The other table.
Big hugs and lots of "Oh, my". Pity the picture quality isn't up to much.
Claire poses with us. Matt (left) and Tony looking seriously at something. We hope to meet up with Matt in Vietnam around Christmas.
After a delicious 'eat-all-you-can-eat' supper the staff came over to sing Happy Birthday and hand over some roaring cakes.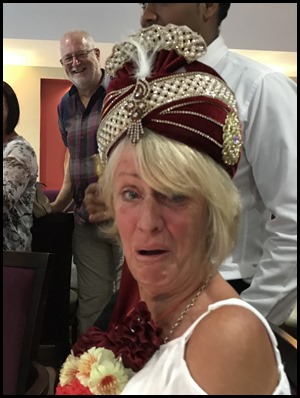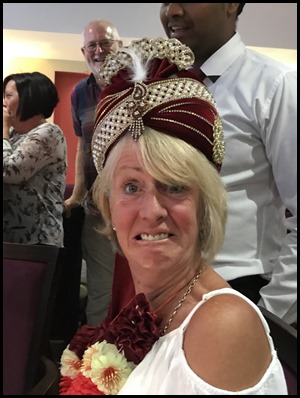 Just before the singing Sue was bade to put 'the' hat on.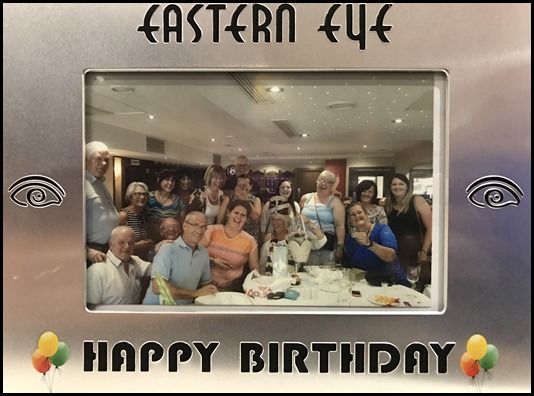 The official picture of the 'do' from the restaurant.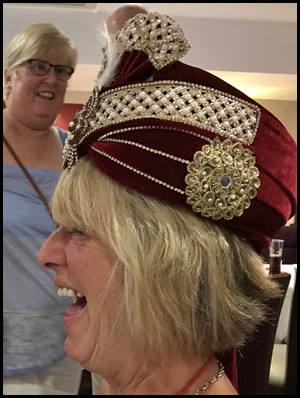 Much later the stragglers all had a turn with 'the' hat and Bear ended up with a necklace on his head.
A final 'sensible' pose with her new necklace from a friend before I asked for the classic Sue impression of the old-timers of Corrie............Time to wend our way back to Swindon.......A really good evening.
ALL IN ALL WHAT A CLASSIC
BRILLIANT AND GREAT FUN
---