Final Bake 12:8

Beez Neez now Chy Whella
Big Bear and Pepe Millard
Mon 10 Sep 2018 22:57
Fishing at Bake Lakes for the Last Time in 2018
After putting Bear off last week I kept my promise and off we went to Bake Lakes this morning for our final fishing fest of this UK visit. The general excuse was to have all our kit out and make sure everything dries thoroughly in the sun after the soaking we had in Clitheroe with Joe. I randomly cast my first line and settled to sort out my second rod, not to be as I caught, lap full of stuff, my first chaos of the day. Bear caught quite a respectable weight half an hour later.
Plenty of time to sort my other rig and enjoy a cup of tea before my second fish. A whole hour before my third who had quite spectacular lips.
Bear got the next two and then I caught two.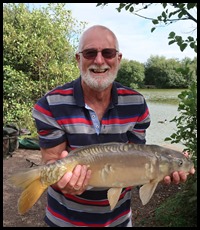 In the next hour Bear caught four, I was in and out of my seat to do his netting like a fart in a colander. Growling now.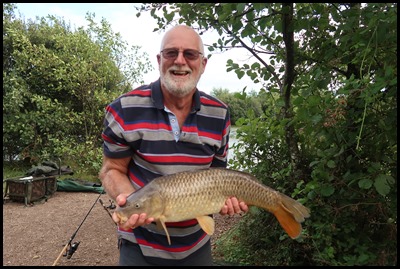 Forty seven minutes later.......Bear got his best of the day with a chap just on ten pounds. Just as well I'm listening to a really good book....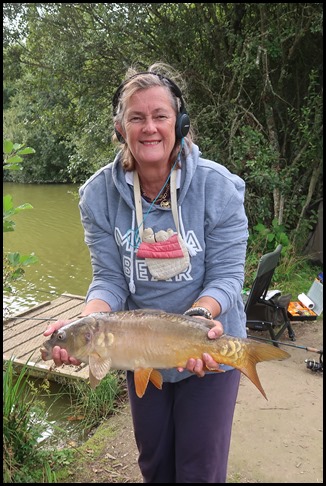 Hurrah, about time, a nice chap, I thought I'd forgotten how to do it.
Talk about foul hook. Bear managed to catch his next chap by hooking him on his left pelvic fin....... very dodgy, no harm done and he was very happy to quietly pose.
Two more. I'm getting fed up now. Listen, you beat me twelve two the first time in Clitheroe now it's your turn to be walloped. Steady.
Then it was sheer chaos as we both had fish on hooks. Bear technically caught after me so he had to let his play while I landed mine, only after snagging the net on the edges of the chicken wire on my platform – not once but twice. Plenty of cursing I finally got mine in the puddle at the bottom of the landing bed. I covered him over and raced to net for Bear, his was happy to have a little snooze while I posed with my chap who had been completely unaware of the nonsense going on around him. The picture is of me wiggling my fellow out from his resting position.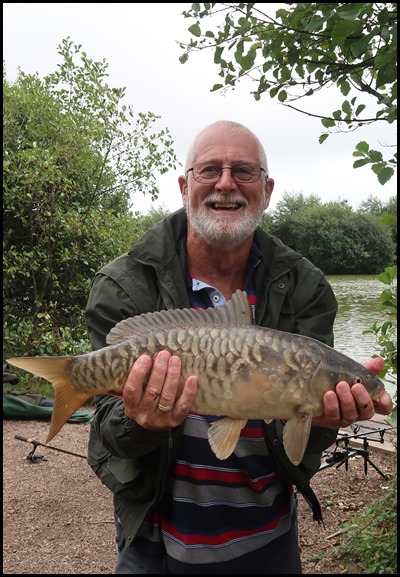 Our post chaos poses. To add insult to injury Bear's was slightly bigger than mine and then he knocked one off my hook with the net. I did not. Yes you did, I saw you waggle the net until you freed my fish. Rubbish. Don't make me growl any louder – it would have been the biggest of the day that's why you did it. Definitely time for another cup of tea. Thank heavens for my extra large flask. Would that be the flask I made for you........
Have you ever seen a carper run in a threatening manner armed with a disgorger.
Bear has.
Hush Bear, Hush.
I felt fully justified in catching the last chap of the day. Amazingly, our tallies for this season are thirty each but I had to include my tiddler in July. Oh well then. Don't you say a word, I'd be ahead had you not savaged my chances with the stunt you pulled with the landing net. Huh. A draw, I should be offended but we have enjoyed ourselves too much.
ALL IN ALL FUN, CHAOS AND MANY FISH
MY DAY TO WIN
---