Dunedin Gardens

Beez Neez
Skipper and First Mate Millard (Big Bear and Pepe)
Mon 28 Jul 2014 22:37
Dunedin Botanic Gardens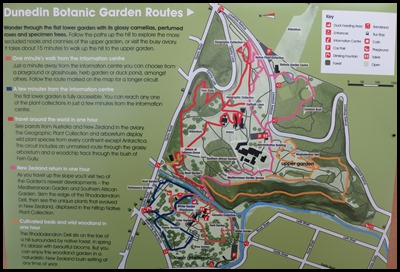 After our heart rates settled post Baldwin Street climb, we thought the Botanic Garden would be a very peaceful way to spend a couple of hours. Ten minutes in Mable, we found a place to park and began a lovely bimble. The Garden - New Zealand's oldest - was established in 1863 on a site surrounding the
Water of Leith
now occupied by the
University of Otago
. After extensive flooding in 1868, the gardens were moved to their current site in 1869.
The garden was extensively enlarged during the early years of the 20th century under the stewardship of David Tannock. The garden forms part of Dunedin's Town Belt, a green belt surrounding the inner city, and covers a total of 69 acres.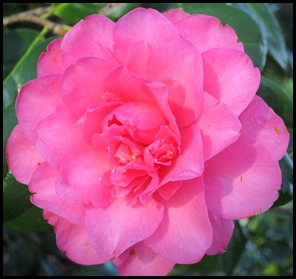 The lower gardens' features include the Winter Garden.............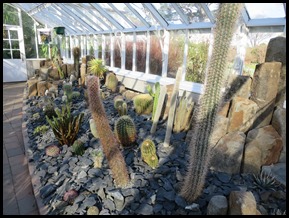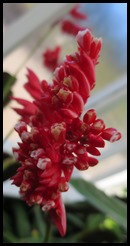 ...................a heated Edwardian glass house......................
The duck pond......... The ducks heard the rustle of a paper bag and set off as one. The Council provide free food, the children trot into the Garden Information Office, collect the bags from the lovely lady and feed to their hearts content.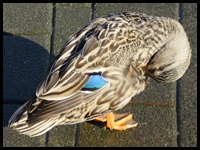 He watched, she preened, he watched, she preened.
They slept.
We went into the Croque-O-Dill for a sandwich. I asked for a pizza slice and Bear a tuna and chilli-mayo croque, a "sort of toasted roll" said the lady.....Massive.
Below the cafe, the toilets were the other part of the Alpine House, with tiny miniatures in flower. We bimbled through the
rose gardens, children's playground, band rotunda, and Japanese garden, the latter commemorating links with Dunedin's Japanese
sister city
,

Otaru

. Would love to have seen all our favourite acers in full colour.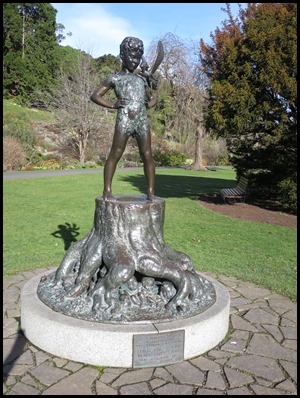 The lower gardens are also noted for their sculptures and statues, among them an ornate fountain, a gift of Wolf Harris, and a pair of statues by Cecil Thomas depicting Peter Pan and the Darling children from the novel Peter Pan, added in the 1960's. A more modern sculpture, based on Māori koru designs, decorates the northern entrance to the gardens. A small tributary of the Leith, the Lindsay Creek, flows through the lower gardens.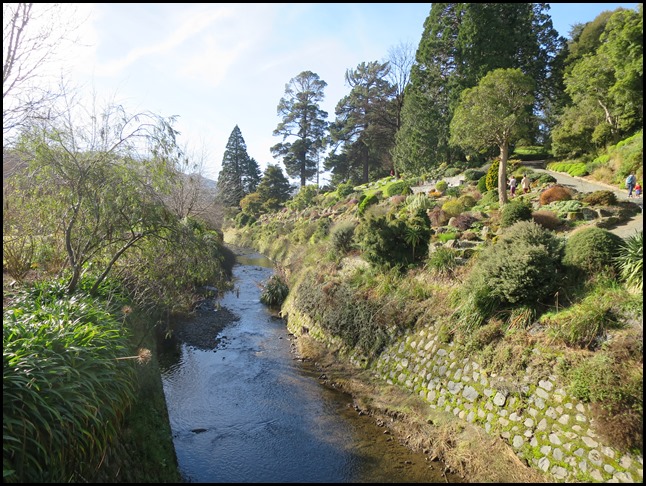 The upper gardens are split by a winding public road, Lovelock Avenue (named for former Dunedin resident, Olympic gold medallist Jack Lovelock). Along each side of this road are bush walks. The upper garden also features an African garden, a wetlands garden, a small aviary, and an extensive rhododendron dell. A rhododendron festival is held in the gardens every October.
In July 2010, the Dunedin Botanic Garden was awarded a rank of "Garden of International Significance" by the New Zealand Gardens Trust, becoming one of only five gardens nationwide to be awarded this honour. The only other garden in the South Island with this ranking is also in Dunedin, at Larnach Castle – we hope to visit tomorrow. The best of the rest as we made our way slowly back to Mable. Speight's Beer Tour and Tasting booked at four o'clock.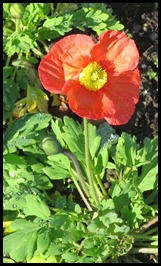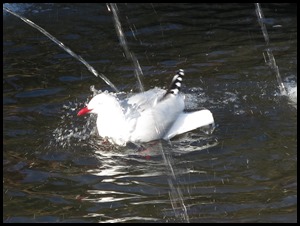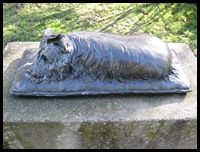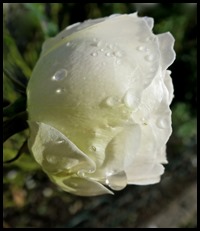 ALL IN ALL VERY BEAUTIFUL
INCREDIBLY WELL PRESENTED
---