To Riung

Beez Neez now Chy Whella
Big Bear and Pepe Millard
Sun 28 Aug 2016 22:57
To Riung, Flores Island
Early morning mist rises from the hills behind the anchorage.
As we left Maumere at half past six, we saw a very modern village a little way down the bay. So pleased to be leaving as all day yesterday AND all night it was horribly rolly. Disappointing as the first two nights were quite comfortable. A couple of boats had to shift in the night as they were trying to mount each other.
Left at the end of the bay.
Astahaya (sunset in Norwegian) overtook as we had to keep an eye on the many FADS.
The coastal scenery of Flores Island.
Off islands provide pretty anchorages and some folk stopped but we carried on.
From a distance the reef looks as if it is one solid business but closer in there is an obvious, deep pass through. The first now behind us with breaking waves.

The second half runs toward............
................ the anchorage. There is a smaller reef behind the boats but Mr Google Earth shows it up very accurately.
Rather pleased with my chartplotters accuracy too.
A rather pretty spot. We found fourteen metres off a small islet (furthest out of the rally boats), all set by a quarter to four.
Todays hop of forty eight and a half miles.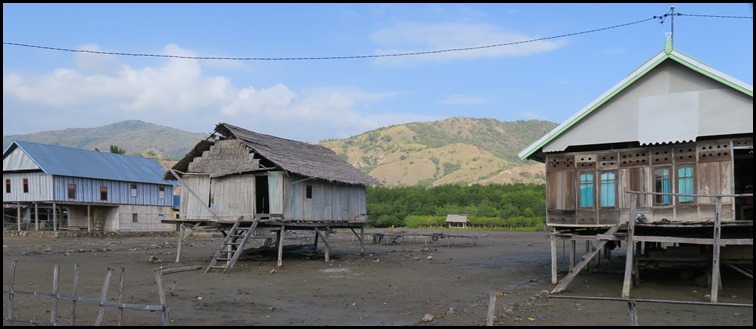 After a swim and a shower we went ashore to meet up with five other boats. A surprise to find a sealed road through the middle of the village. The tide was out and on each side for quite a way, houses up on stilts.
Sunset began by looking at a local girl resting on a frame.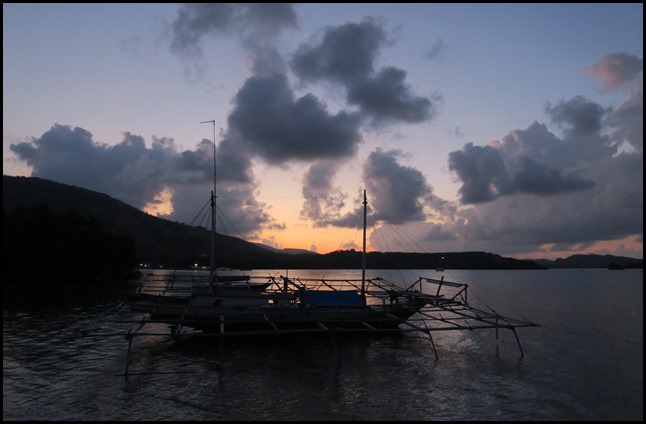 A squid boat. This has got to be the longest jetty so far. The first bit very rickety, the second longer section in concrete.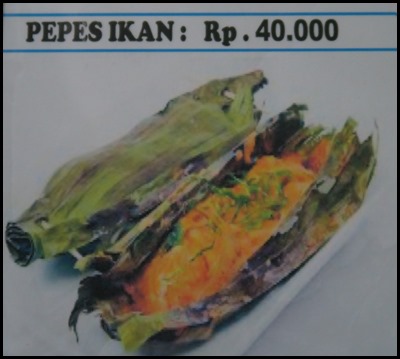 Riung Exotic was alright by me as one of the dishes was named after me. A coconut leaf concoction for two pounds......... The funniest thing is the owner, Udin is a policeman by day and chef by night. 'Out the back' he has a BBQ and one burner for his wok. We all ordered at half past six, Helen and Mark (Coomera) got their food first, then Gostoza Tu, Matilda, El Gato, Kereru, ours arrived at half past eight and poor Penny and Brian (Ameldec) got theirs at a quarter to nine.
I had to look the other way as Bear slathered over his baked squid.
ALL IN ALL A LOVELY JOURNEY
BEAUTIFUL SUNSHINE TO POTTER ALONG IN
---